---
Russia's United Aircraft Corporation (UAC) has unveiled the Ilyushin Il-114MP maritime patrol aircraft (MPA) based on the Il-114-300 airlifter during KADEX 2018 defense exhibition in Kazakhstan.
---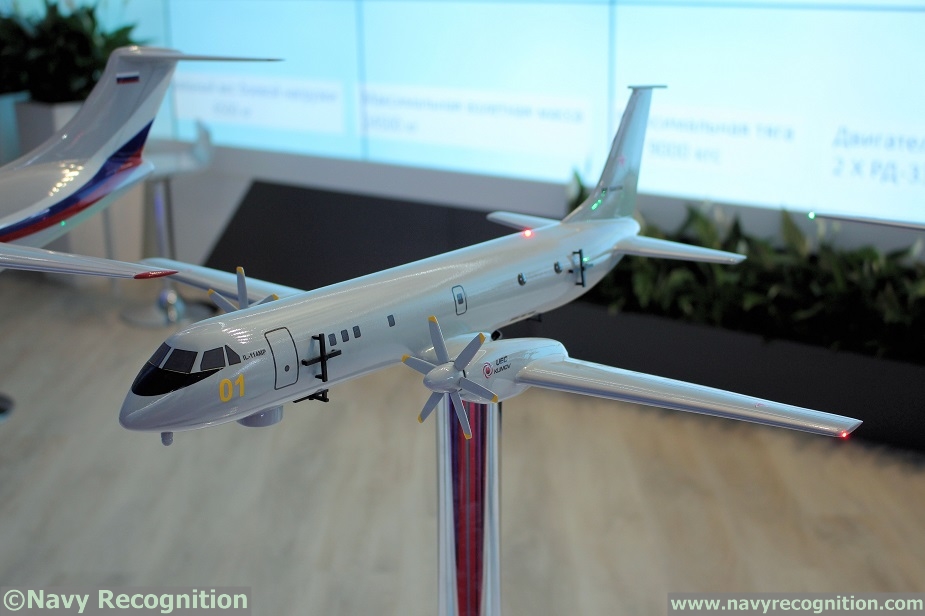 Il-114 MP scale model unveiled at KADEX 2018
---
The Il-114MP has a take-off weight of 26,000 kg and features six-strong crew, including two pilots and four operators. The aircraft patrols an area with a radius of 300 km at an altitude of up to 8,000 m during 12 hours. The MPA is powered by two Klimov TV7-117ST turboprop engines with a power output of 3,000 hp each. The Il-114MP has a practical flight range of 4,500 km. The aircraft requires 950 m to take off and 530 m to land.
---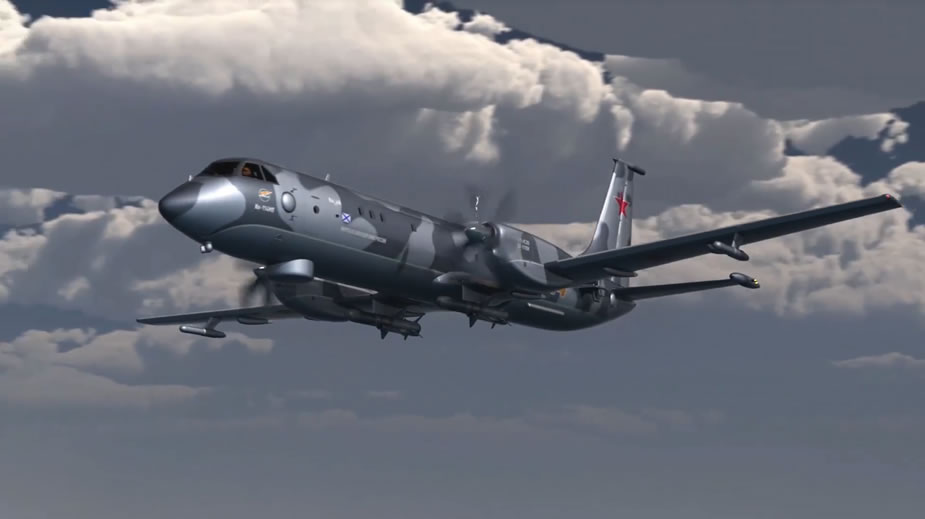 Artist impression of Il-114 MPA. Screencapture from Radio MMS video.

---
The Il-114MP can be fitted with the Kasatka-S search-and-targeting system, which comprises an information management subsystem, a multipurpose radar with an active electronically scanned array, a radio sonar subsystem, a magnetometer, and an optical-electronic turret with a thermal imager, a TV channel, and a laser rangefinder. The system allows carrying of two Kh-35E anti-ship missiles and a GSh-23-2 23 mm automatic cannon. An Il-114MP MPA fitted with the Kasatka-S can detect a target at a distance of 120 km.

A source from the Russian defence industry said the Kasatka system had been intensively tested in various regions of Russia, including the Arctic.
---
Radio MMS video

---
At the MAKS 2015 international aerospace show, the Saint Petersburg-based Radar MMS company unveiled the Il-114LL (LL for 'flying laboratory') aircraft fitted with the Kasatka-S system. Radar MMS has developed several variants of the Kasatka for various air platforms, including light and medium utility helicopters (Kasatka-V and Kasatka-VB, respectively), medium and heavy MPAs (Kasatka-S and Kasatka-SB), unmanned aerial vehicles (Kasatka-BP), and aerostats (Kasatka-A).
---
© Copyright 2018 TASS. All rights reserved. This material may not be published, broadcast, rewritten or redistributed.
---