---
The Krasnodar diesel-electric submarine of project 636.3 of the Black Sea Fleet is getting ready for a sortie. Apart preparing the submarine for the sea voyage its crew is training to load the sub's ammunition and organize protection and defense of the sub at berth, the press service of the Southern Military District said.
---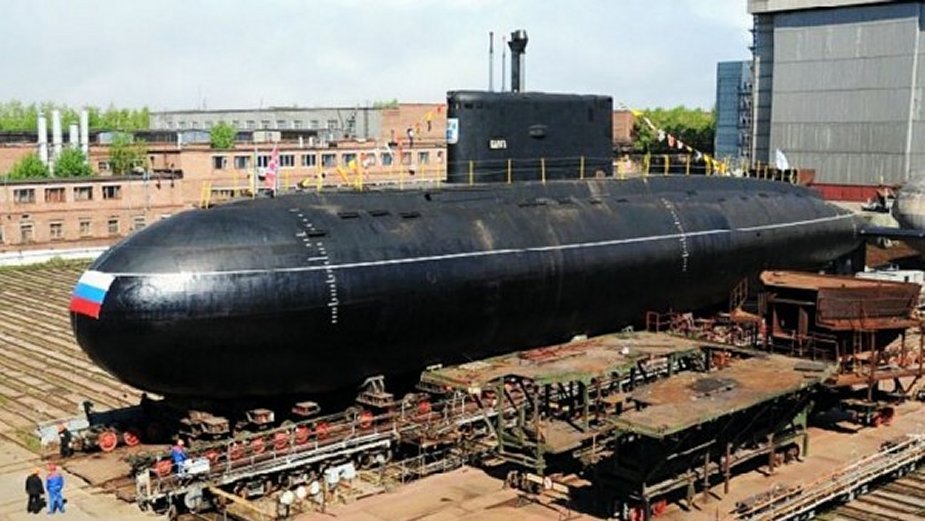 Project 636.3 Varshavyanka-class submarine (Picture source : Chinatopix)
---
"The submariners will drill the algorithms of actions during surfacing and immersion in ordinary and emergency situations. After that the command will analyze and assess the results of combat training of the crew of the Krasnodar diesel-electric submarine.
Project 636.3 diesel electric submarine (Improved Kilo by NATO classification) is a third-generation submarine developed from project 636 diesel-electric submarines. The submarines have a high degree of acoustic invisibility. The underwater speed is 20 knots; autonomous navigation is 45 days; the crew exceeds 50 men; full water displacement is about 4,000 tons. Project 636.3 submarines are equipped with high-precision Kalibr strike missiles for firing at surface targets (PKR 3M-54 and 3M-541) and ground targets (3M-14 cruise missiles) as well as renovated electronic equipment.he Krasnodar sub gets ready for a sortie.
---
© Copyright 2019 TASS. All rights reserved. This material may not be published, broadcast, rewritten or redistributed.
---