---
Russian Navy Commander-in-Chief Admiral Vladimir Korolev listened to the reports of Navy headquarters at a meeting in the Admiralty about the construction of hydrographic vessels with modern sea and oceanic research equipment, the Russian Defense Ministry said.
---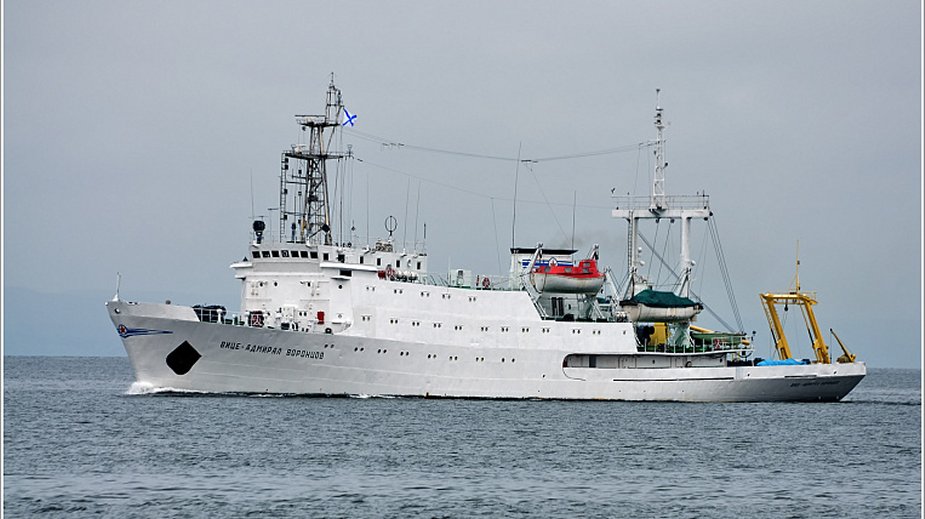 Alexander Rogotsky hydrographic vessel (Picture source : East Russia)
---
In particular, the reports concerned the construction schedule of small hydrographic boats of project 19910 capable of operating at a distance of 3000 miles from the deployment base. At present two vessels are being built and have to be handed over in 2019. The Nikolai Skosyrev is built by Vympel Shipyard in Rybinsk for the Northern fleet and the Alexander Rogotsky is built by the October Revolution Shipyard in Blagoveshchensk for the Pacific fleet.
"The Navy will continue to research the World Ocean to adjust navigation maps and study the weather in various latitudes. We are beginning a new stage of hydrographic fleet renewal. We continue batch production of big hydrographic boars and launched serial production of new-generation hydrographic vessels to provide hydrographic support to the fleets," Korolev said.
Project 19910 boats are designed for hydrographic research and to service navigational equipment in closed and coastal waters. Their main mission is to set and withdraw navigational sea buoys of all types, inspect, recharge and overhaul coastal and floating navigational equipment, engage in hydrographic missions, transport various cargoes for the operation of coastal equipment and hydrographic units to unequipped coast.
---
© Copyright 2019 TASS. All rights reserved. This material may not be published, broadcast, rewritten or redistributed.
---