---
The Defense Ministry is increasing the potential of the Black Sea fleet. It will get two new guided missile Buyan-M-class corvettes of project 21631 - the Graivoron and the Ingushetia. They are both armed with Kalibr cruise and Onix supersonic antiship missiles. Experts believe the reinforcement is due to the aggravation of the situation in the Sea of Azov and a potential growth of NATO presence in the Black Sea, the Izvestia daily writes.
---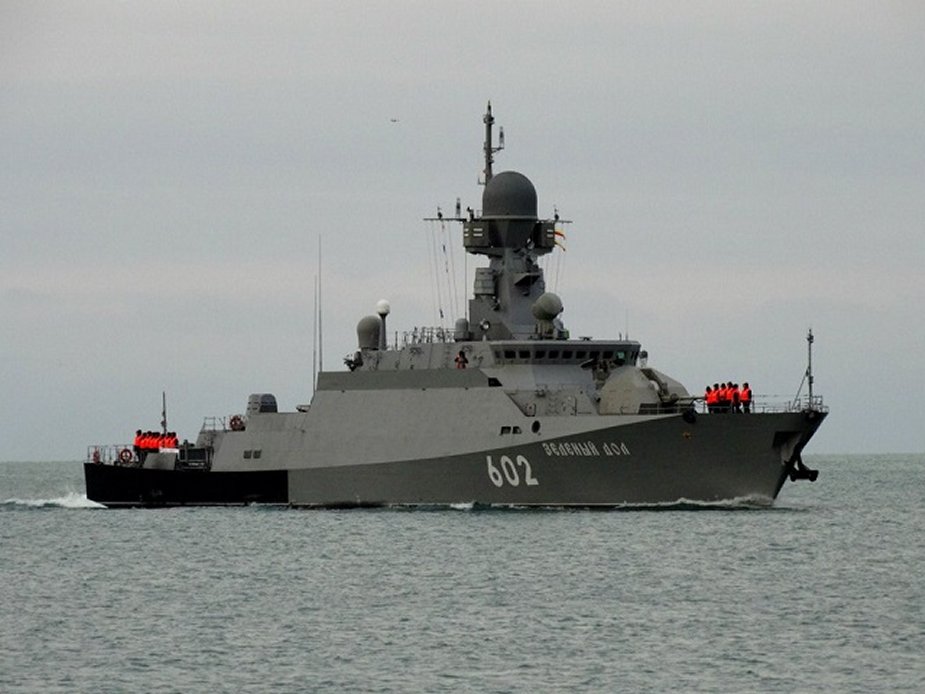 Project 21631 Buyan-M-class small missile ship (corvette)
---
The Navy told the newspaper the new corvettes would join the 41st Sevastopol Nakhimov Order missile boat brigade. The crews have been already formed for the warships. The brigade comprises a squadron and a tactical group of small missile boats. Besides the boats, it currently has seven small missile ships of various classes. The latest one is the Orekhovo-Zuevo corvette supplied in December 2018.
The Ingushetia is the seventh warship of the project laid by Zelenodolsk Shipyard in 2014. The Graivoron was laid a year later. The corvettes were initially designed for the defense of the economic zone, but Kalibr launches from the Caspian and Mediterranean Seas at Syrian targets demonstrated new combat capabilities.
A smaller option of hypersonic Tsirkon antiship missile is being designed for the corvettes. It can accelerate to Mach 5-10 speed and hit targets at 300-500 km.
The corvettes can be included into the so-called reconnaissance-strike and reconnaissance-fire forces. The new engagement tactic was designed after their integration into a single command system which developed the warships into universal attack platforms capable of operating with the ground forces.
All the necessary information is transmitted to the warship by Strelets reconnaissance and communication complex which is a part of the Ratnik outfit. It is suffice for a soldier on the coast to mark the target on a gadget and thus aim an artillery or missile strike.
The Black Sea fleet is reinforced because of the aggravating situation in the region, expert Leonid Ivashov said. "The sea has developed of late into a zone of acute political competition. We constantly see there both warships of littoral countries and of the United States and NATO," he said.
Expert Prokhor Tebin believes the role of the Black Sea fleet has increased of late. "Black Sea fleet warships are making the force in the Eastern Mediterranean. The load on the fleet increased and it needs new warships," he said.
Corvettes of project 21631 can carry supersonic antiship Onix missiles with a 300-kg warhead for strikes at warships and ground targets with known coordinates at a distance of 500 km. Kalibr cruise missiles are armed with high-explosive 450-kg warheads and have a range of close to 1500 km, the Izvestia said.
---
© Copyright 2019 TASS. All rights reserved. This material may not be published, broadcast, rewritten or redistributed.
---