---
Spanish MoD representatives, including Spanish Minister of Defense Margarita Robles, alongside Spanish Navy leaders have commissioned the Furor (P-46), the sixth Meteoro-class offshore patrol vessel (OPV) of its fleet.
---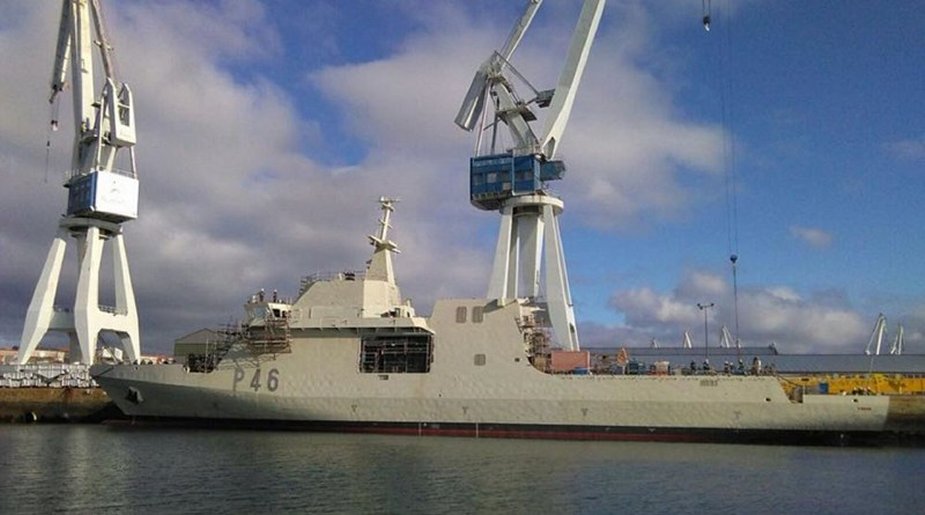 Furor P-46 OPV (Picture source : DefPost)
---
These OPVs are multi-purpose patrol ships built by Navantia. They are deployed during many various missions including surveillance, combating, counter-terrorism, pirate interception, drug interdiction, prevention of human traffic, etc…This new OPV, P-46, will be equipped with modern and indigenous command and control, communications, combat systems and will also be fitted with medical facilities (such as a small hospital, telemedicine and even advanced life support systems).
The Furor is 94 meters long, 14 meters wide and displaces 2,840 tons. It can reach speeds up to 20.5 knots and is able to accommodate a crew of 48. It is also fitted with a flight deck from where AB 212 and SH-60B helicopters and unmanned air vehicles can operate. This ship is also armed with a 76 mm gun, two smaller 25 mm M242 guns and two 12 mm heavy machine guns.
---