---
Naval & Robotics (consortium between Naval Group and ECA-Robotics), SeaNavalSolutions (consortium between STX France, Socarenam, Thales Belgium and Engine Deck Repair) and Dutch Damen Schelde (associated with IMTECH België) are competing for a Mine Countermeasures (MCM) contract, which will be awarded by Belgium and the Netherlands in the beginning of 2019.
---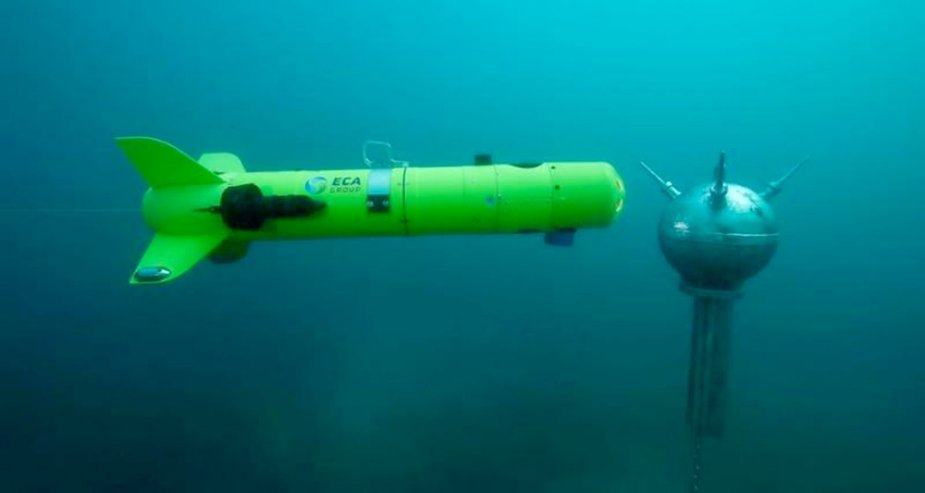 Belgian MoD to award contract for the acquisition of 12 MCM vessels (Picture source : ECA Group)
---
An official decision for this € 1 billion contract could be taken amid February 2019, for the delivering of 12 MCM vessels (6 for each country) scheduled for 2023. This decision could have been biased by the fact that the Netherlands have emphasised their desire to boost their own industry, giving strong preference to Damen Schelde Naval Shipbuilding, also called DSNS (for which a contract is expected to be awarded by the Dutch MoD for the building and the delivering of new frigates).
However, the consortium Naval & Robotics may be preferred to its 2 competitors, thanks to the decision both companies (Naval Group and ECA-Robotics) have made to create a subsidiary in Belgium (Naval Group Belgium and ECA Robotics Belgium) and to the fact that this consortium also decided to create 2 MCM "labs" in Belgium, one for the evolutions regarding mine countermeasures, and the other one for the naval cyber security. This decision could generate the creation of about 350 jobs and economic benefits reaching up to € 2 billion among the Belgian industry. Such MCM "labs" will associate the expertise and skills of some Belgian universities (ULB, VUB, ULiège), renowned industrials (CMI and ABC), research institutes ("Institut royal des sciences naturelles" and Flanders Marine Institute), and SMEs (DotOcean, Space Applications, BATS, AKKA) with those of Naval Group and ECA-Robotics.
Belgium and the Netherlands have demonstrated their efficiency during a lot of years, joining their naval forces to operate in many regions. Their joint force is famous around the world, mostly for its efficiency in the mine countermeasures, and plenty of people specialised in the mine hunting operations have been trained in Belgium.
---