a
Naval Industry News - BAE Systems
U.S. Navy sends two guided missile destroyers to monitor North Korea rocket launch.

The United States is moving navy ships into position to track a North Korean rocket due to launch later this month. The United States is deploying ships to monitor and potentially shoot down a rocket North Korea plans to fire as soon as next week, as Japan readied its military to destroy any possible debris.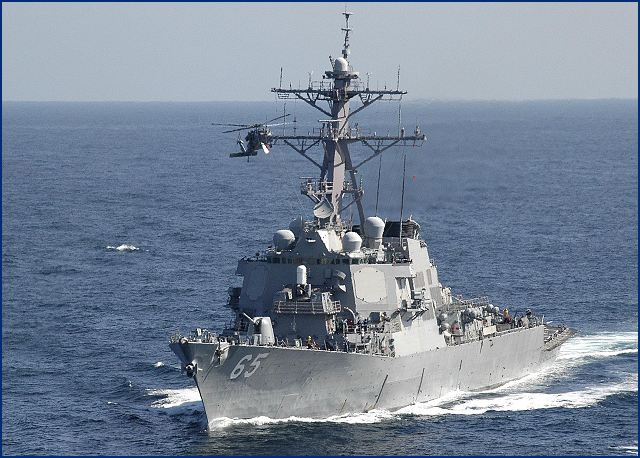 The USS Benfold of U.S. Navy has been sent to the area ahead of the North Korea rocket launch.

Two guided missile destroyers, the USS Benfold and the USS Fitzgerald, have been sent to the area ahead of the launch, a Navy official said.
Japan's government, meanwhile, has formally issued an order to its military to shoot down any rocket debris that infringes on its territory.
North Korea plans to launch its rocket between 10 and 22 December, saying it will put a satellite into space.
The US and other nations say the launch constitutes a test of long-range missile technology banned under UN resolutions.
North Korea conducted a similar launch in April 2012, but the rocket flew only for a short time before crashing into waters off the Korean peninsula. The regime's priority is ensuring the success of the launch after a similar attempt exploded in April and not any possible nuclear weapons test, the official said, speaking to reporters in Seoul on condition of anonymity. Locklear yesterday made a similar point.
This launch window includes two key dates - 17 December marks the first anniversary of the death of North Korean leader Kim Jong-il and 19 December is when South Korea's presidential election takes place.