a
Naval Forces News - France
MBDA Aster surface to air missile to be tested against supersonic target
The Marine Nationale (French Navy) will test the naval version of the Aster 30 against a US made GQM 163A Coyote simulating a sea skimming supersonic anti-ship missile. This follows the succesful interception of an Israeli made Black Sparrow missile (simulating a SCUD missile) by Aster SAM.

The GQM-163 Coyote is a supersonic seaskimming target built by Orbital Sciences and used by the United States Navy since 2006 for target practice.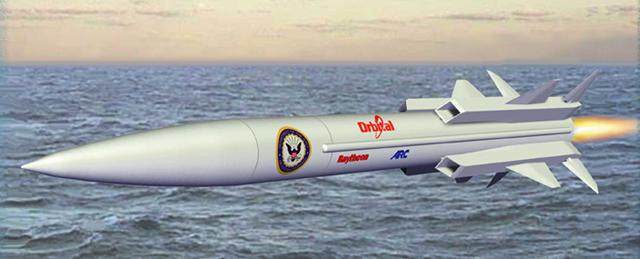 GQM 163A Coyote
(picture: Orbital Science)
The GQM 163A Coyote flies at Mach 2,5 (3000 km/h) with an altitude of less than 5 meters and it can conduct evasive maneuvers. It was designed to simulate the Russian made missiles that Western fleets may face such as the SS-N-22 (P-270 Moskit), SS-N-26 (P-800 Oniks, Yakhont) or the Brahmos.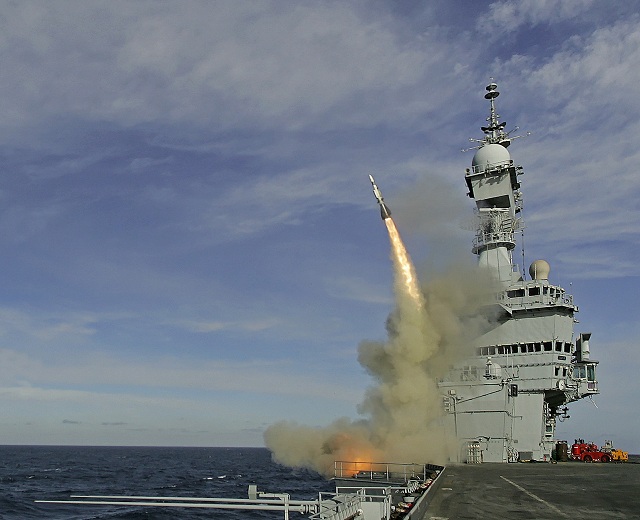 Aster 15 launched from the French nuclear powered aircraft carrier Charles de Gaulle
(picture: MBDA)
The Aster familly of SAM missiles (15 and 30) made by MBDA has established itself as a technical success. They are the result of cooperation between France and Italy

From: Jean-Dominique Merchet blog