a
Naval Industry News - UK, South Korea
DSME wins Royal Navy contract for 4 MARS tankers vessels for Royal Fleet Auxiliary
A new generation of 37,000-tonne tankers is to be ordered for the Royal Fleet Auxiliary (RFA) to support future Royal Navy operations around the globe, the British MOD has announced on 22 feb. Daewoo Shipbuilding and Marine Engineering (DSME) is the Government's preferred bidder for the deal.

The new Military Afloat Reach and Sustainability (MARS) tankers will maintain the Royal Navy's ability to refuel at sea and will provide fuel to warships and task groups.

They will support deployed amphibious, land and air forces close to the shore, will be able to operate helicopters, and are planned to enter service from 2016, replacing existing Royal Fleet Auxiliary single-hulled tankers.

At over 200 metres long, the four tankers will be approximately the same length as 14 double-decker buses and be able to pump enough fuel to fill two olympic-sized swimming pools in an hour.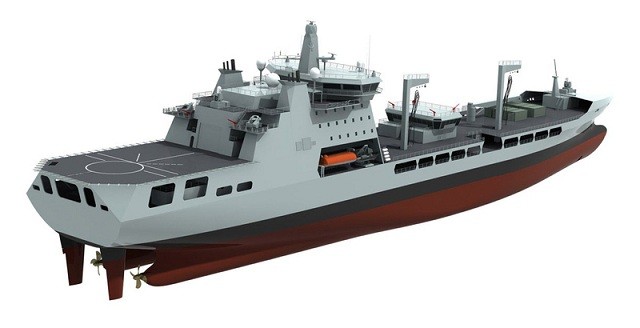 DSME 37,000-tonne tankers offered for MARS program

Minister for Defence Equipment, Support and Technology, Peter Luff, announced that Daewoo Shipbuilding and Marine Engineering (DSME) is the Government's preferred bidder for the deal. This represents the best value for taxpayers' money, with £452m to be spent on the four new vessels to support the Royal Navy on operations around the world.

A number of British companies took part in the competition, but none submitted a final bid for the build contract. In light of this, the best option for Defence, and value for money for taxpayers, is for the tankers to be constructed in South Korea by DSME.

The tankers are part of a multi-billion pound investment programme for the Royal Navy, which includes Type 45 destroyers, Queen Elizabeth Class aircraft carriers and Astute Class attack submarines, employing thousands of people in the UK.
From: MOD