a
Naval Forces News - Russia
New Krivak IV class Frigate (Project 11356) to be laid down for Russian Navy
The Yantar Shipyard in the Baltic exclave of Kaliningrad will start on Wednesday the construction of a new Krivak IV class frigate for Russia's Black Sea Fleet.

The Admiral Makarov is the last in a series of three Krivak IV class frigates built for the Russian Navy under a tender won by Yantar in 2010.

The first two ships in the series, the Admiral Grigorovich and the Admiral Essen, are at various stages of construction.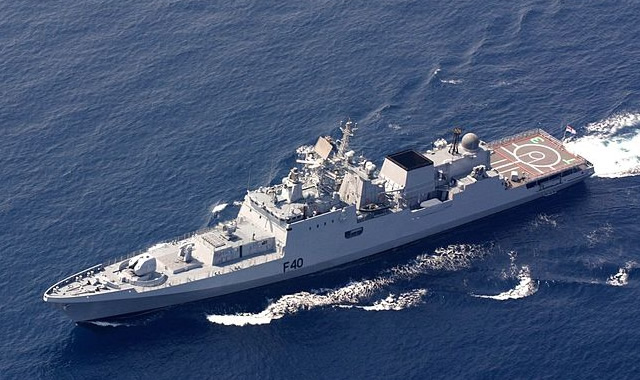 INS Talwar (Indian Navy) which Admiral Grigorovich is based on
(Picture: M. Mazumdar/ Bharat-Rakshak)
All three warships are expected to be delivered to the Russian Navy in 2013-2014.

In 2011, the Yantar shipyard received a new order for another three Krivak IV class frigates.

A Krivak IV class frigate is equipped with a 100-mm gun, a Shtil medium-range air defense system, Club-N supersonic anti-ship missiles, two Kashtan point defense systems, two twin 533-mm torpedo launchers, and an anti-submarine warfare helicopter.