a
Defence Industry News - Italy, UAE
Piaggio Aero develops new MPA multirole patrol aircraft
Abu Dhabi Autonomous System Investments (ADASI) - a subsidiary of Tawazun – has signed a deal with Piaggio Aero for the development of a new special missions surveillance aircraft, the Piaggio Aero MPA – Multirole Patrol Aircraft.

The comprehensive contract covers the complete development of the MPA aircraft, including the roll out of two prototypes with first flight scheduled for 2014. Piaggio is part-owned by Abu Dhabi's sovereign wealth investment company, Mubadala.

Sweden's Saab has been selected at the systems supplier having joined forces with Piaggio to develop and integrate a full suite of sophisticated airborne sensors and surveillance systems. In a statement the Italian company said Saab's proven experience in special mission equipment will allow Piaggio to deliver to ADASI the most advanced, cost effective state of the art aircraft for surveillance missions.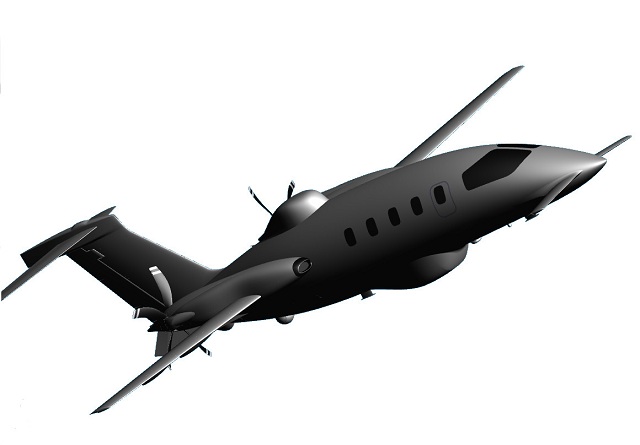 Piaggio Aero MPA – Multirole Patrol Aircraft
(Picture: Piaggio Aero)
The Piaggio Aero MPA is the evolution of the Piaggio Aero P.180 Avanti II platform, newly designed to meet the need for a robust and high-tech solution for land, coastal, maritime and offshore security.

The MPA's main features are an enhanced airframe, increased maximum take-off weight, additional fuel tanks and a new aerodynamic configuration with a reinforced wing providing an increased surface and higher aspect ratio.