a
Naval Industry News - China
Launch of the head of Type 056 Chinese Corvette class
May 22, 2012 in the night at the Hudong Shipyard in Shanghai (part of the China state shipbuilding corporation - CSSC) the head unit of the Type 056 Corvette for the Chinese Navy was launched. Construction of the ship started in 2010.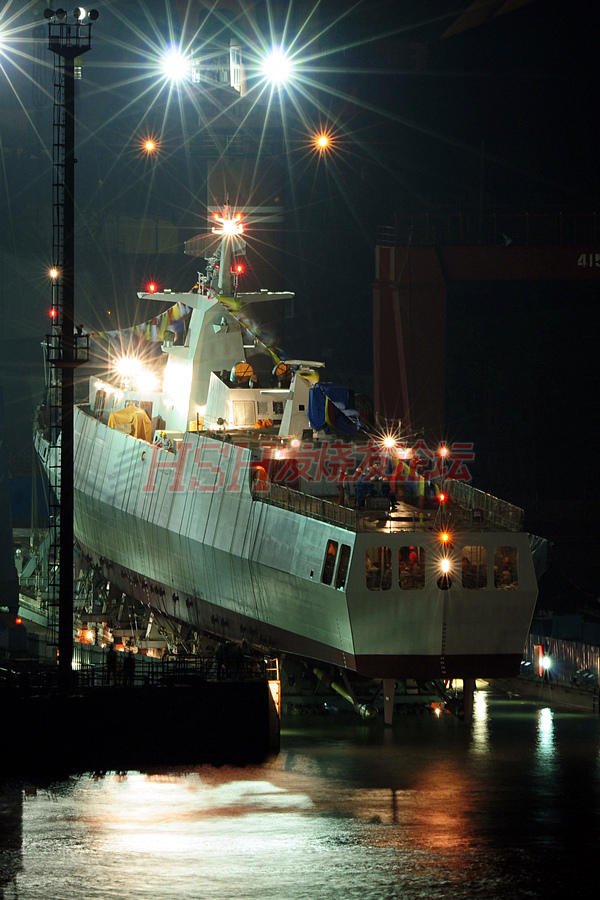 Type 056 Corvette on the launch ramp, about to enter the water
(Picture: Chinese Internet)
According to some sources China is currently building a large series of Type 056 corvettes. At the Hudong Shipyard a second vessel of this type can be seen on the assembly line. These corvettes are not only intended for the Chinese Navy.
They are also being marketed for export
.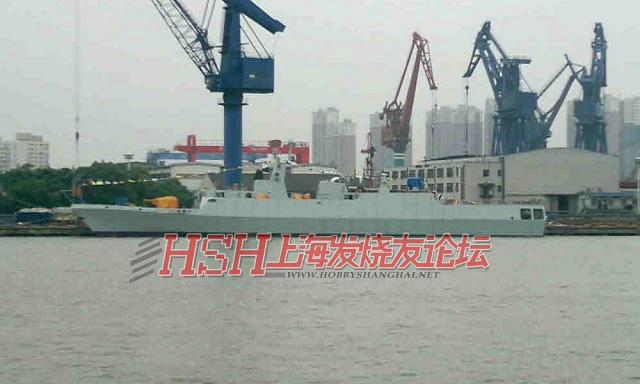 Type 056 Corvette in the water, docked at the Hudong Shipyard
(Picture: Chinese Internet)
Type 056 Corvette Export Specifications:
Length: 89 meters
Full load displacement: 1,300 tonnes
Max speed: 25 knots
Crew: 60
Range: 2,000 nm at 18 knots
Endurance: N/A
Weapons:
2x SSM Launchers
1x8-Cell SAM
1x 76mm gun
2x 30mm gun
Link to Type 056 Corvette (Jiangdao class) datasheet