a
Naval Industry News - Netherlands
Fourth Damen Stan Patrol 4207 patrol vessel for Mexican Navy

In the first week of August the Mexican Navy (Secretaria de Marina) and Damen Shipyards Group signed a contract for a fourth Damen Stan Patrol 4207. The Dutch ship design and shipbuilding company will supply the Mexican Navy with the design and material package with which ASTIMAR 1 (the Mexican Navy yard in Tampico) will build the patrol vessel. In addition, Damen will assist ASTIMAR 1 with technical support in order to optimize the delivery time and quality of the vessel.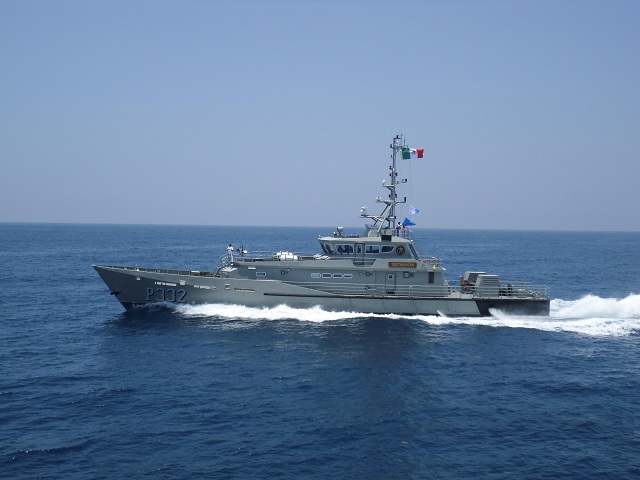 The 4207 patrol vessel will be the fourth of its class.
Picture: Damen
The Damen Stan Patrol 4207 is designed to perform patrol duties in coastal areas and the economic exclusive zone. Other clients who operate similar vessels in the region include navies and coast guards of Jamaica, Barbados, the Dutch Caribbean, Honduras, the Canadian Coast Guard and the US Coast Guard. The USCG recently received five Fast Response Cutters for the Sentinel Class, out of a series of 58, which are based on the same Damen Stan Patrol design.

Two previous patrol vessels, ARM Tenochtitlan (PC-331) and ARM Teotihuacan (PC-332) are already deployed by the Mexican Navy.

This Mexican patrol vessel is the fourth of this class to be built in Mexico. As with other clients, Damen puts its DTC-program (Damen Technical Cooperation) to use. This service is offered to both young and experienced shipyards and aims, if and when the client so desires, to develop their shipbuilding capabilities with respect to Damen vessels. With technical, operational and logistical assistance Damen shares its extensive knowledge on shipbuilding with many yards worldwide.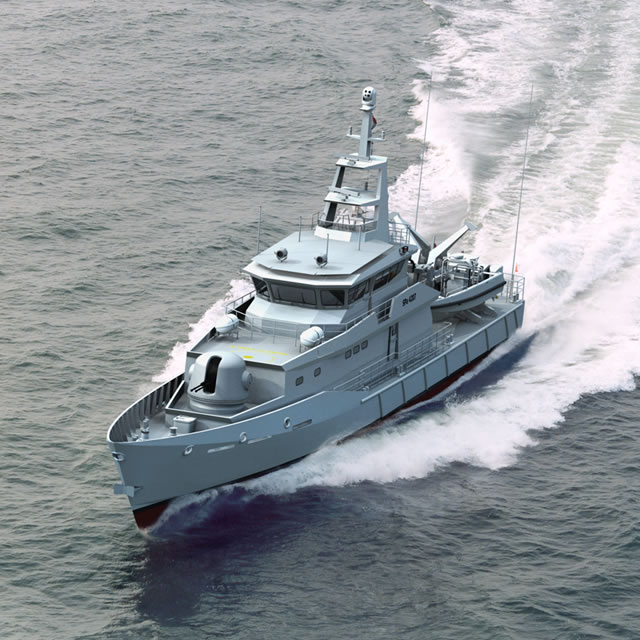 A fully equipped Stan Patrol 4207 patrol vessel
Picture: Damen