a
Naval Forces News - France
French Navy "Dixmude" LHD transports French Army's VBCI IFV for deployment in Mali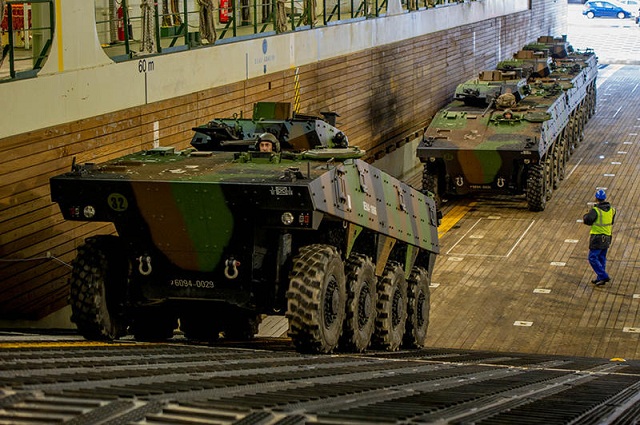 French Army VBCIs are loaded inside Dixmude LHD (Mistral class) well-deck at Toulon Naval Base
(Picture: French Army)
Dixmude LHD will likely sail to Abidjan harbor (Cote d'Ivoire) to unload the troops and vehicles which will then reach Mali by road, just like the first
French reinforcement did last week
when troops from 1er RHP, 3er RPIMa and 17e RGP left the military camp of Port-Bouet in Abidjan, Ivory Coast Saturday, January 13, 2012, to rejoin Mali by land.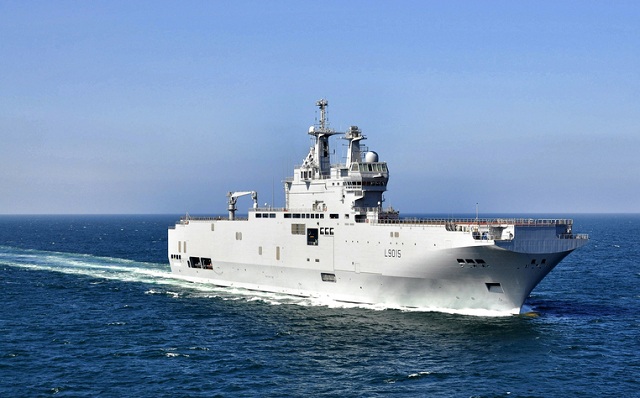 French Navy Dixmude LHD, third ship of Mistral class
(picture: DCNS)
About VBCI:
The VBCI (French denomination of "Véhicule Blindé de Combat d'Infanterie)") is a French wheeled armoured infantry fighting vehicle designed and manufactured by the French Companies Nexter Systems and Renault Trucks Defense.

Link to VBCI technical datasheet

About Dixmude:
Dixmude is the third ship of the Mistral class. Designed by DCNS, Mistral BPC (Bâtiment de Projection et de Commandment) LHD is a multi-mission 21,500t amphibious assault, command and power projection ship. Mistral-class vessels are capable to accommodate and deploy 16 transport or attack helicopters, four landing crafts, up to 70 vehicles or 13 main battle tanks. They have accommodations for 450 to 700 troops.

Link to Mistral class technical datasheet

Update 01/22/2013
According to sources, onboard Dixmude LHD are 16 VBCI in "IFV" configuration and 4 VBCI in "Command Post Vehicle" configuration. Also onboard are 6 Caesar wheeled self-propelled howitzer (155mm) and several support vehicles. A cargo ship is also sailing with Dixmude LHD to project additional support vehicles for the French Army.