a
Naval Forces News - Russia
Russian Navy to Receive 24 Submarines, 54 Warships by 2020
The Russian Navy will receive 24 submarines and 54 warships of various classes by 2020, Defense Minister Sergei Shoigu said on Monday. "As a result of the implementation of the state rearmament program to 2020, the navy should receive eight nuclear-powered strategic submarines, 16 multirole submarines and 54 warships of various classes," Shoigu said at a Defense Ministry meeting .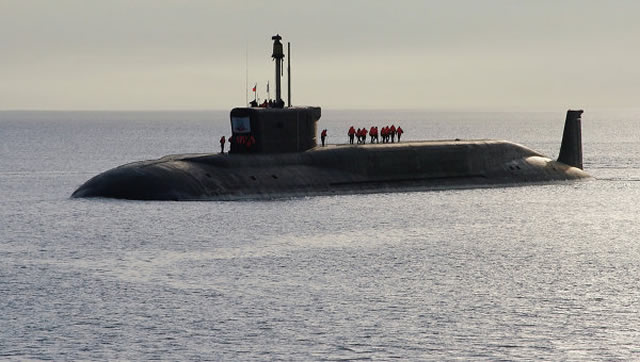 Russia's first Borey class ballistic missile nuclear submarine, the Yury Dolgoruky
(Picutre: Sevmash Shipyard)
The eight strategic missile boats include three Borey and five Borey-A class vessels (SSBN) armed with Bulava ballistic missiles.
The 16 multi-purpose submarines include
eight Graney class nuclear-powered attack submarines (SSN)
and improved Kilo and Lada class diesel-electric (SSK) boats.
In addition to submarines, the navy will receive Admiral Gorshkov class frigates and
Steregushchy class corvettes
, Buyan class corvettes and Ivan Gren Class large landing ships.
Russian President Vladimir Putin said last year that the procurement of new warships and submarines for the Navy would be a priority over the next decade. The Russian government has allocated five trillion rubles ($166 bln) or a quarter of the entire armament procurement budget until 2020 for this purpose.