a
Naval Forces News
Several countries interested in buying ex-Spanish Navy Aircraft Carrier Principe de Asturias

According to rumors that emerged recently in the Spanish press, the Philippines as well as several Arab countries have expressed interest in purchasing the former Spanish Navy Aircraft Carrier Principe de Asturias. In case of a sale, the contract would include refit and upgrading of the vessel by Spanish shipyard Navantia.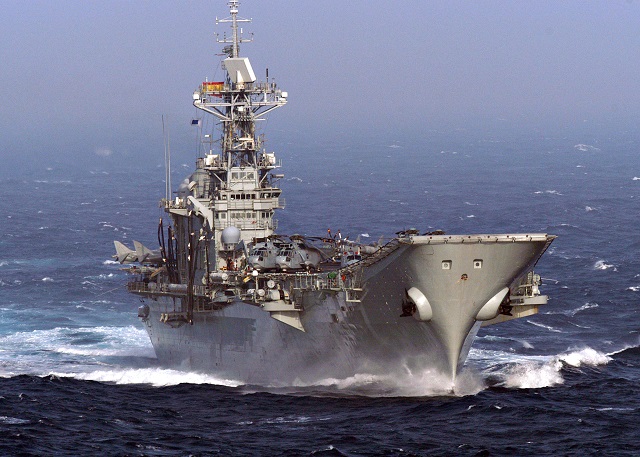 The Spanish aircraft carrier SPS Principe De Asturias (R 11) steams through the Atlantic Ocean while participating in Majestic Eagle 2004.
(Picture: US Navy)
It is reported that Indonesia already expressed interest in the vessel earlier this year. Following an official visit by TNI AL (Indonesian Navy) delegation to the El Ferrol naval base however, Indonesia decided not to purchase the aircraft carrier.

Principe de Asturias was officially decommissioned in February 2013, with the initial intention to dismantle it for scrap. However this initial plan changed when Spanish Ministry of Defense reportedly received several requests for the aircraft carrier from several countries. Spanish Navy confirmed that there are potential buyers, but has yet to materialize any sales transaction.