a
Naval Industry News - USA
General Dynamics NASSCO Delivers USNS John Glenn Mobile Landing Platform (MLP 2)
General Dynamics NASSCO today delivered the USNS John Glenn (MLP 2), the second ship of the Mobile Landing Platform (MLP) class, to the U.S. Navy. The ship is named after the Honorable John Glenn for his exceptional and decorated service as a U.S. Marine Corps pilot, astronaut and U.S. Senator. Construction of the USNS John Glenn began in April 2012.

Throughout the MLP program, NASSCO has incorporated more than 10,000 improvement ideas into its operations which contributed to controlling costs and delivering the MLP 2 on schedule with no open discrepancies. The 785-foot-long auxiliary ship will serve as a floating base for amphibious operations, and operate as a transfer point between large ships and small landing craft.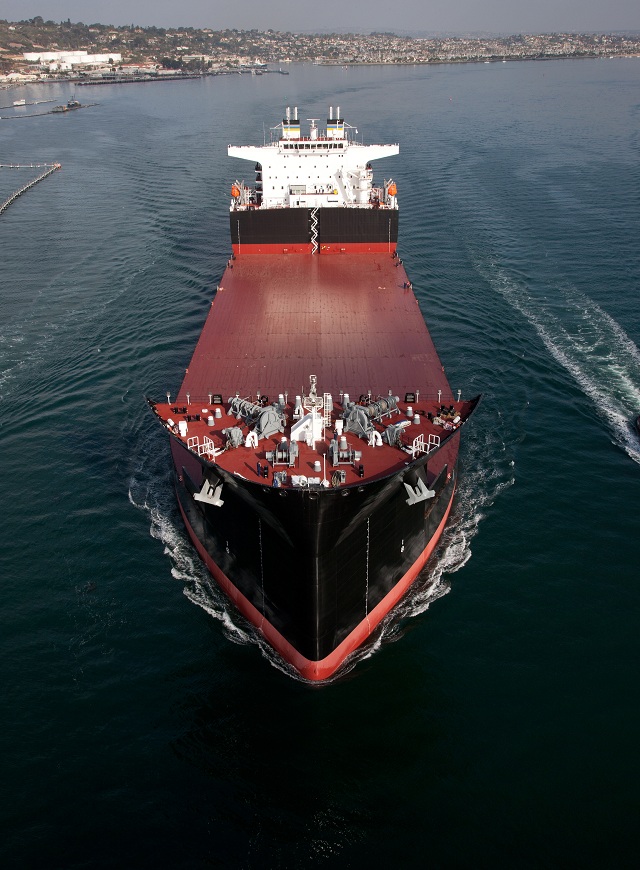 The Military Sealift Command mobile landing ship USNS John Glenn (MLP 2) underway off the California coast. John Glenn successfully completed Builder's Sea Trials on Jan. 13. The ship is expected to be delivered to the Navy in March following Acceptance Trails. (U.S. Navy photo/Released)

"This is a great day for the NASSCO, Navy and Military Sealift Command team," said Fred Harris, president of General Dynamics NASSCO. "We are delivering this ship with the quality, innovation and capability needed to support the future missions of the nation's fleet and uniformed men and women around the world."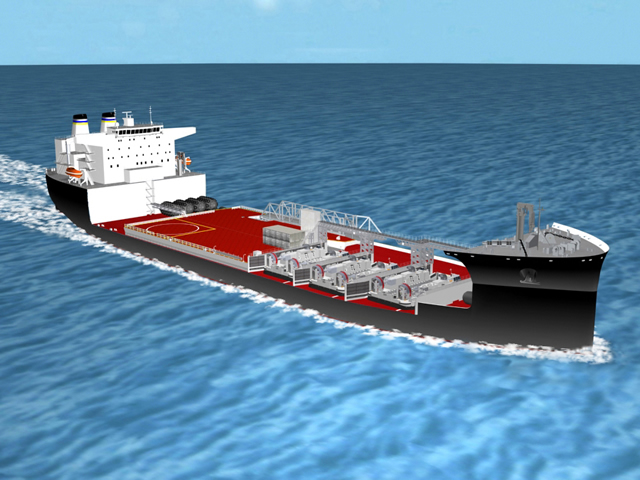 An artist concept of a mobile landing platform (MLP) ship
(Image: US Navy)

USNS John Glenn has a maximum speed of 15 knots and range of 9,500 nautical miles. The ship's size allows for 25,000 square feet of vehicle and equipment stowage space, tankage for 100,000 gallons of potable water and can hold 380,000 gallons of JP-5 jet fuel.

Acting as a mobile seabase, MLP will be part of the critical access infrastructure that supports the deployment of forces and supplies to provide prepositioned equipment and supplies with flexible distribution.

NASSCO is currently building the third ship of the class, MLP 3, which will be configured as an Afloat Forward Staging Base (AFSB). It is scheduled for undocking in November and delivery in the second quarter of 2015.