a
Naval Force News - China
Chinese Navy (PLAN) commissions "Kunming" first Type 052D class Destroyer
A new
Type 052D guided missile destroyer
was delivered and commissioned to the People's Liberation Army Navy (Chinese Navy) on Friday. The warship "Kunming" with hull number 172, was officially handed over at a ceremony held at the port of Jiangnan Shipyard (Group) CO., Ltd in Shanghai.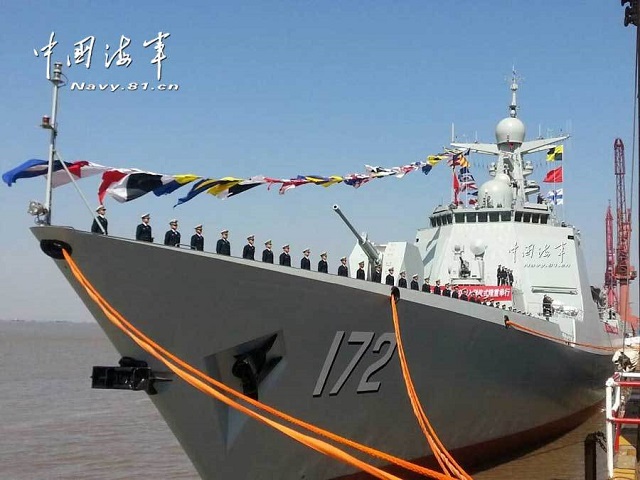 The photo features the scene of the commissioning, naming and flag-presenting ceremony of the new-type guided missile destroyer "Kunming". The ship is officially commissioned to the Navy of the Chinese People's Liberation Army (PLAN) on the morning of March 21, 2014. (Chinamil.com.cn/Cheng Guoquan and Li Tang)
The warship belongs to the new generation of China-made guided missile destroyers and has a strong capacity for regional air defense and naval warfare, navy sources said.

Navy commander Wu Shengli said at the ceremony that weaponry and equipment are vital to the building of a strong navy and the Kunming warship will greatly enhance the navy's fighting capacity.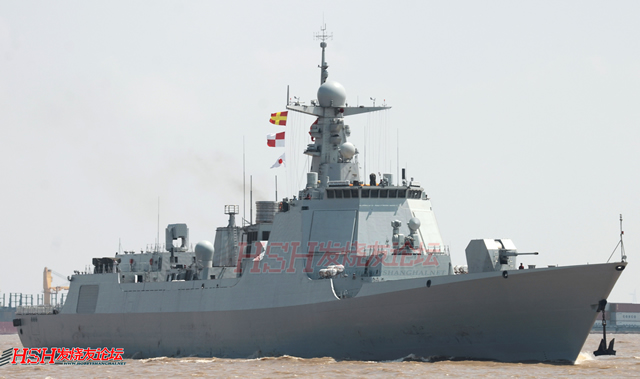 PLAN Type 052D DDG
The Type 052D "Kunming" class (Nato designation: Luyang III) is the latest generation of guided-missile destroyer (DDG) of the Chinese Navy. It is based on its predecessor, the Type 052C DDG and likely shares the same hull. However the Type 052D incorporates many improvements in terms of design as well as sensors and weapons fit. This new class of vessel is considered as the Chinese equivalent to the American AEGIS destroyers.

Link to Type 052D Kunming Class Destroyer technical datasheet