a
Naval Industry News - Australia, France, Germany, Japan
SEA1000 Australia's Future Submarine Program Enters Next Phase
Evaluation of Australia's Future Submarine program proposals will now commence with all three potential international partners submitting their proposals in full, Minister for Defence Senator the Hon Marise Payne announced.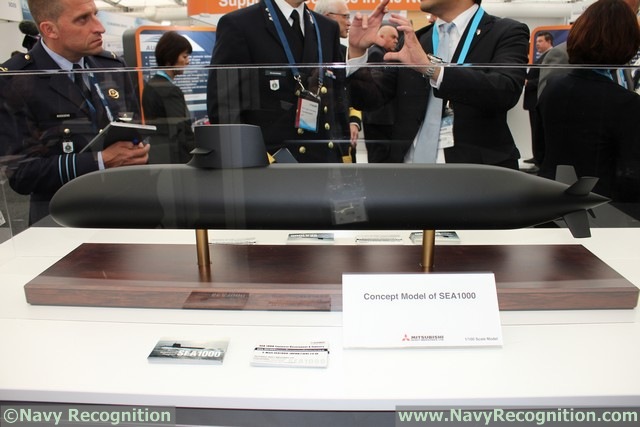 MHI's Concept Model of SEA1000 on display at PACIFIC 2015
"The Government's Competitive Evaluation Process remains on schedule with Defence receiving submissions from
DCNS of France
,
TKMS of Germany
, and the
Government of Japan
by the 30 November 2015 closing deadline,'' Senator Payne said.
"Since the CEP began in February, all three participants have worked closely with Defence and they should be congratulated for the hard work and significant investment they have made to reach this point."
Video: Shortfin Barracuda Block 1A at PACIFIC 2015
Defence will now assess the ability of the participants to work closely with us, including how each proposal would meet our capability and sustainment needs, and how cost, schedule and risk would be managed throughout the program.

This program offers a once in a generation opportunity for Australian industry to innovate and be part of Australia's Future Submarine. That is why the assessment will include the level of Australian industry involvement that will be possible under each option.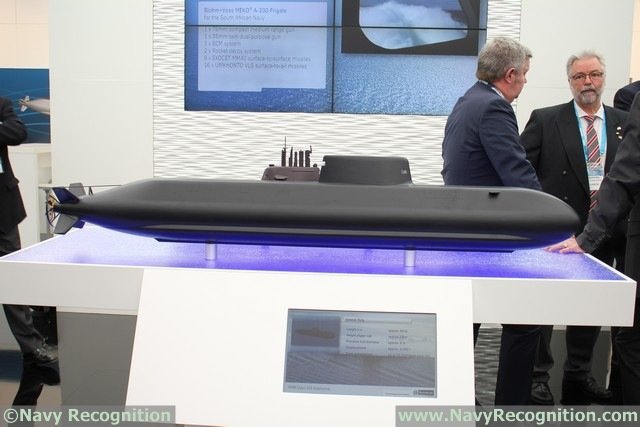 TKMS' "Endeavour" submarine project showcased at Pacific 2015