a
Naval Defense Industry News - USA
Harris Corporation Awarded US Navy Contract to Upgrade AN/SPS-48E Radars to SPS-48G
Harris Corporation has received a four-year, $113 million contract from the U.S. Naval Sea Systems Command (NAVSEA) to upgrade the Navy's primary long-range, three-dimensional defense radar. The contract includes an initial $39 million order and three one-year options. The contract was received in the first quarter of Harris' fiscal 2016.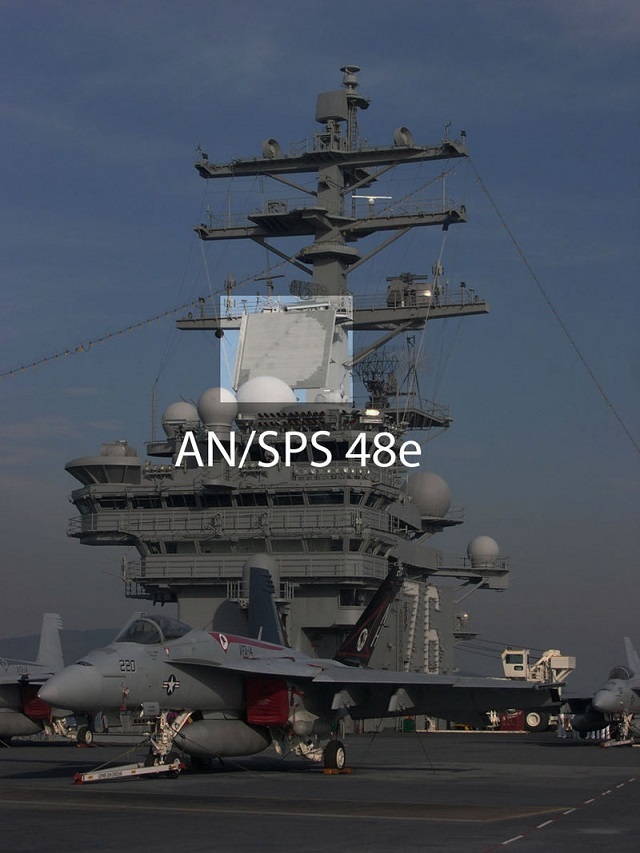 AN/SPS-48E radars will be upgraded to the more advanced SPS-48G version. Picture: Wikipedia

Harris was awarded the contract under the Navy's Radar Obsolescence and Availability Recovery (ROAR) program to upgrade AN/SPS-48E radars to the more advanced SPS-48G version, which uses a modern solid-state transmitter. This approach increases fleet readiness to address emerging threats, while lowering the Navy's total cost of radar ownership.

"The SPS-48 radar provides an essential surveillance capability for the U.S. Navy, which faces growing and increasingly more complex threats," said Rich Sorelle, president, Harris Electronic Warfare business unit. "The radar is expected to remain in operation through the year 2050, and Harris is committed to ensuring it remains effective and dependable throughout its service life."

According to the U.S. Navy, the AN/SPS-48G is a long-range, three-dimensional (3D) Air Search Radar that will be installed on CVN, LHA, LHD, and LPD 17 class ships. The AN/SPS-48G is used to find full volumetric detection data for Ships Self Defense System and the Cooperative Engagement Capability (CEC), Air Intercept Control, Anti-Ship Cruise Missile detection including Low Elevation and High Diver targets, backup aircraft marshalling, and the new Hazardous Weather Detection and Display Capability.