a
Naval Defense Industry News - USA
Leidos Prototype Maritime Autonomy System for future ACTUV Completes First Self-Guided Voyage
Leidos, a national security, health, and engineering solutions company, announced that its prototype maritime autonomy system for the Defense Advanced Research Projects Agency (DARPA)'s Anti-Submarine Warfare Continuous Trail Unmanned Vessel (ACTUV) program recently completed its first self-guided voyage between Gulfport and Pascagoula, Mississippi.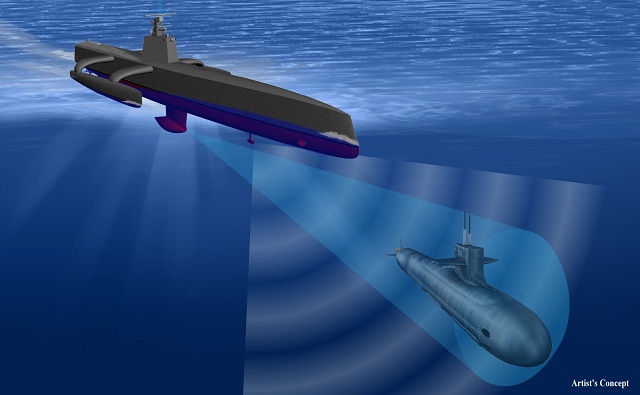 The Anti-Submarine Warfare (ASW) Continuous Trail Unmanned Vessel (ACTUV) is developing an unmanned vessel optimized to robustly track quiet diesel electric submarines.
(Picture: DARPA)

The prototype maritime autonomy system was installed on a 42-foot work boat that served as a surrogate vessel to test sensor, maneuvering, and mission functions of the prototype ACTUV vessel. ACTUV seeks to develop an independently deployed, unmanned naval vessel that would operate under sparse remote supervisory control and safely follow the collision avoidance "rules of the sea" known as COLREGS.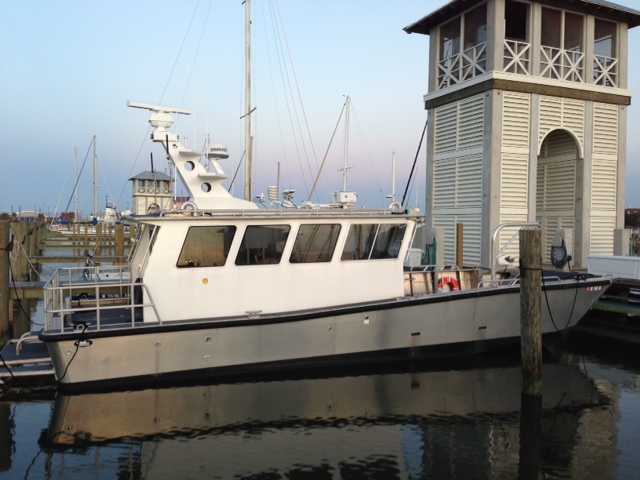 The surrogate vessel upon which testing was just completed. Picture: Leidos

Controlled only by the autonomy system, and with only a navigational chart of the area loaded into its memory and inputs from its commercial-off-the-shelf (COTS) radars, the surrogate vessel successfully sailed the complicated inshore environment of the Gulf Intracoastal Waterway. During its voyage of 35 nautical miles, the maritime autonomy system functioned as designed. The boat avoided all obstacles, buoys, land, shoal water, and other vessels in the area – all without any preplanned waypoints or human intervention.

While Leidos continues to use the surrogate vessel to test ACTUV software and sensors, the company is continuing construction of Sea Hunter, the first ACTUV prototype vessel, in Clackamas, Oregon. Sea Hunter is scheduled to launch in late fall 2015 and begin testing in the Columbia River shortly thereafter.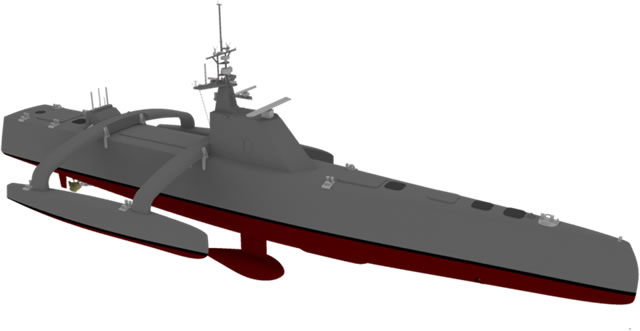 Anti-Submarine Warfare Continuous Trail Unmanned Vessel (ACTUV). Picture: Leidos