a
Naval Forces News - Russia
TOR-M2U Short-Range Air Defense Systems To Be Fitted On Russian Navy Vessels
Russian Navy vessels will be fitted with a naval version of the short-range anti-missile system "Tor-M2U." This was stated by a JSC IEMZ Kupol (Izhevsk Electromechanical Plant affilitated to Almaz-Antey the designer and builder of the system) representative in an interview with Russian media RIA Novosti.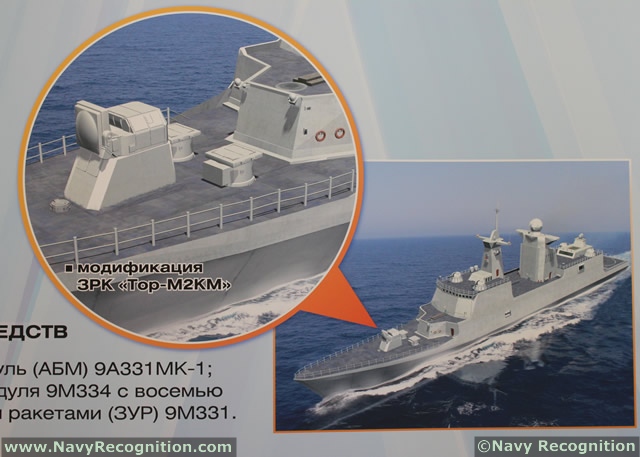 Naval version of Tor-M2 as shown by Almaz-Antey during IMDS 2013 naval defence exhibition
"We work closely with the Russian Navy to establish maritime modifications of Tor-M2U complex. I hope that we will be able to present this work at maritime defense exhibition in St. Petersburg this year " [ed. note: IMDS 2015], - said Kartashov, the company representative.

He noted that the JSC IEMZ Kupol will present their solutions to fit the Tor system on ships of various sizes.

The Tor-M2 is an upgraded version of the Tor-M1 short-range air defense missile system. The Tor-M2 / M2E is designed to attack aircraft, helicopters, UAVs, guided missiles and other components of high precision weapons flying at medium, low and extremely low (5 meters) altitudes in adverse air and jamming environment.

Tor-M2U is the latest version of this family developed in the late 2000s was recently supplied to the armed forces of Russia. The system is armed with eight 9M331 missiles and can track up to 48 targets at speeds up to 700 meters per second, simultaneously firing four of them.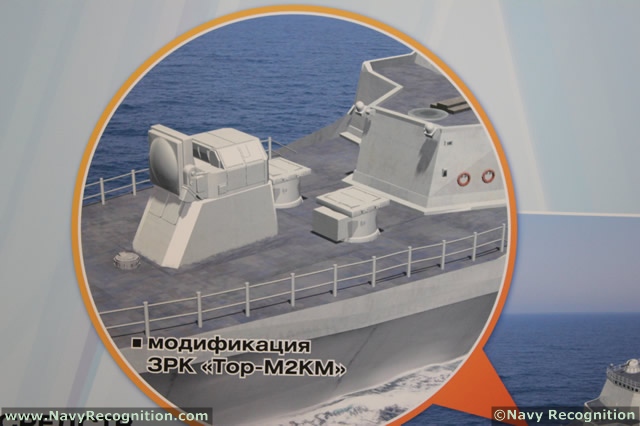 Naval version of Tor-M2 as shown by Almaz-Antey during IMDS 2013 naval defence exhibition