a
Naval Industry News - France, Brazil
Sillinger to Supply Six New RHIBs to Brazil Federal Police
French RHIB specialist Sillinger announces it just won a tender with Brazil's Federal Police to supply six new rigid hull inflatable boats (RHIBs) for coastal patrol, anti-drug trafficking and fast troop transport missions.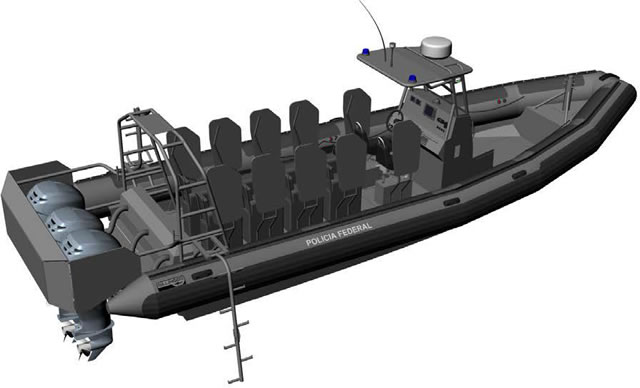 Sillinger's 950 RAFALE RHIB for Brazil Federal Police

As part of the contract, Sillinger will deliver three "950 RAFALE" RHIBs. These powerfull boats (900 bhp) will be specially equipped with armoring elements for the protection of the crew and the power package. The other three boats to be delivered are from the SRD range (rapid deployment foldable boats) "470SRD". They are dedicated to special forces for coastal and river areas.

Delivery of the six RHIBs is planned for the second semester of this year.