a
Naval Defense Industry News - USA
Northrop Grumman Awarded Contract for US Navy's AN/SLQ-32(V)7/SEWIP Block 3 Development

Northrop Grumman Corporation has been awarded a $91.7 million engineering, manufacturing and development (EMD) contract from the U.S. Navy to further mature system designs for the AN/SLQ-32(V)7 (SEWIP B3) electronic warfare system. Under the contract, Northrop Grumman will finalize integration modeling and test plans, and produce two prototype models for laboratory and field testing.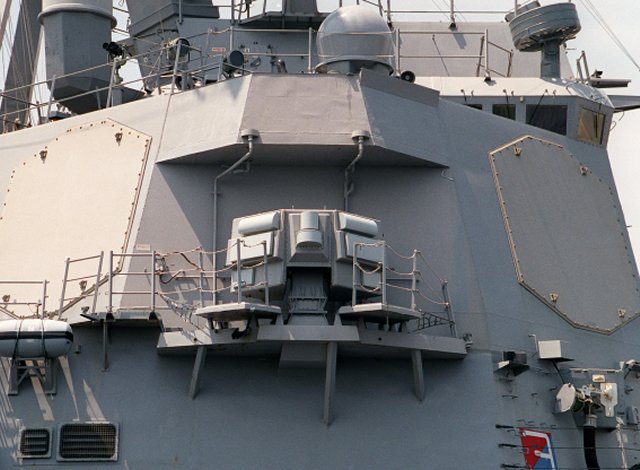 AN/SLQ-32 Electronic Warfare (EW) system aboard the USS MCFAUL
The contract award follows the successful completion of the preliminary design review (PDR) for the electronic warfare system.

SEWIP B3 will be integrated with other sensors and combat management systems to create the AN/SLQ-32(V)7 Electronic Warfare attack system. This generational leap in capability is the result of an incremental series of upgrades which adds new technologies and capabilities for early detection, signal analysis, threat warning and protection from anti-ship missiles. The system enables Navy warships to counter threats non-kinetically.

"We have kept pace with a challenging schedule since the preliminary design award in February," said Todd Leavitt, vice president, maritime systems, Northrop Grumman Electronic Systems. "The success of the PDR and award of the EMD contract reflect the strong partnership we have formed with the Navy to deliver this urgently-needed capability to our nation's sailors."