a
Naval Forces News - Vietnam
Russia May Supply Klub Anti-Ship Missiles for Vietnam Molniya-class Missile Boats
Russia may supply new cruise missiles for Vietnamese Navy Project 12418 Molniya-class boats, Almaz Central Marine Design Bureau CEO Alexander Shlyakhtenko said on Monday.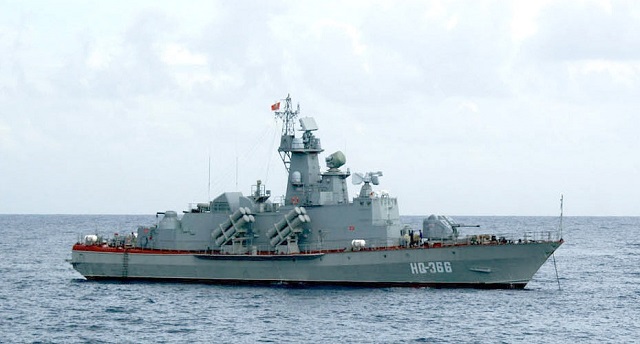 Vietnames People's Navy Project 1241.8 Tarantul V missile corvette
"Vietnam is building Project 12418 boats under the [Russian] license and has asked Russia to upgrade them. They have asked to equip the boats with a new weapons suite, either the BrahMos or Yakhont missile," Shlyakhtenko said.

It may be the Klub missile system, which is the export version of the Kalibr missile system, he added.

"We can introduce changes into the project quickly without suspending the production," the Almaz CEO said.

Russia and Vietnam signed a contract for the delivery of Project 12418 missile boats in 2003. Vietnam received two Russian-made boats in 2007 and 2008 under the contract. After that, Vietnam started to build Molniya-class boats under the Russian license and has already manufactured four Project 12418 boats.

The Project 12418 missile boat is armed with an Uran missile complex, as well as an AK-176M 76mm gun, two AK-630M 30mm antiaircraft guns and Igla portable air defense missile systems.

© Copyright 2015 TASS. All rights reserved. This material may not be published, broadcast, rewritten or redistributed.