a
Naval Industry News - Ukraine
Ukroboronpron Fitted its "Gurza-M" Artillery Boat With Modern European Protection
UKROBORONPROM State Enterprise "SpetsTehnoEksport" provides a supply of European production protective systems for small armored artillery boat "Gurza-M", ordered by the Ministry of Defense of Ukraine, is produced by the plant "Leninska kuznya". This kitting provides efficient reflection of the enemy attacks and will protect the vessel. In future, exporters are planning to supply these systems for the construction of series of small armored artillery boats.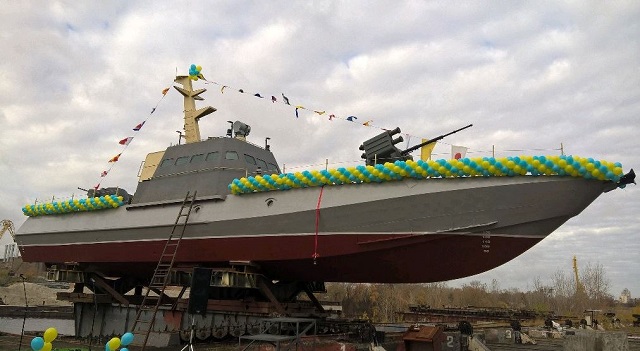 Small armored artillery boat "Gurza-M
"
Overall, the number of European and American components, used for construction of military equipment in Ukraine, significantly increased in the last year.

"We managed to develop a mechanism for all import operations practically from scratch. This allowed to substitute Russian components by powers of Ukrainian enterprises and to modernize domestic developments and equipment. High technical characteristics of the new armored boat confirm this point", - said the director of the export enterprise Pavlo Barbul.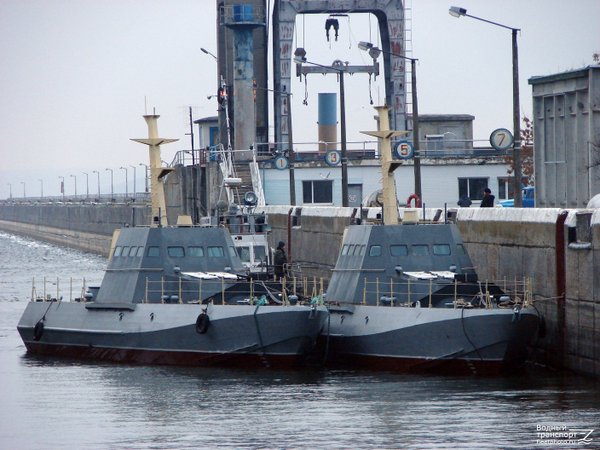 Ukrainian Navy is set to receive two small armored artillery Project 58155 "Gurza-M"
Picture: Taras Chmut
Artillery boat "Gurza-M" was developed by UKROBORONPROM State Research and Design Shipbuilding Center. It is designed to patrol the borders on the rivers, lakes, reservoirs, internal and coastal waters. This development is in demand in foreign markets and is adopted by Naval Forces.

UKROBORONPROM launched a strong import substitution program to replace Russian component for national defense complex. More than a third of the products needed are already produced by enterprises-participants of the Concern. To speed up implementation of the given program, the Concern signed memorandums of cooperation with the enterprises of eight regions of Ukraine and keeps strengthening cooperation with western partners.