a
Naval Forces News - Russia
Russia to Upgrade its Bulava R-30 SLBM Submarine-Launched Ballistic Missile
The Moscow Institute of Thermal Technology is modernizing the Bulava R-30 submarine-launched intercontinental ballistic missile, Institute General Designer Yuri Solomonov said on Friday.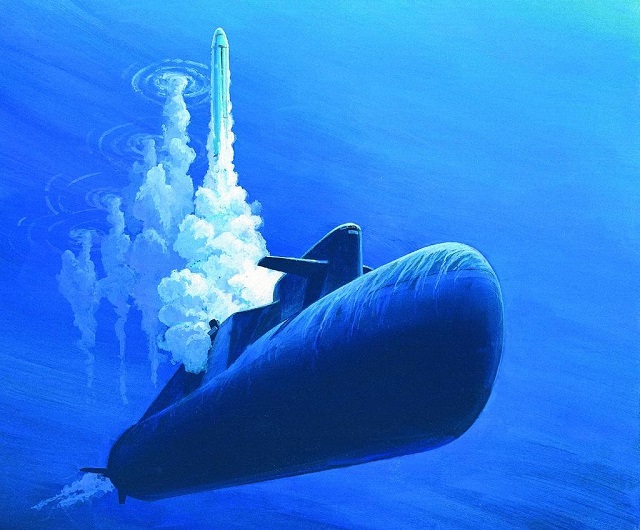 Illustration: A Soviet DELTA III nuclear powered ballistic missile submarine firing SS-N-18 missiles
According to the institute's general designer, the missile's upgrade is expected to improve its characteristics and reduce its cost.

The Bulava R-30 3M30 intercontinental ballistic missile was developed in the late 1990s to furnish the Project 955 Borei-class fourth-generation nuclear-powered submarine.

According to media reports, the missile was made operational in 2012. According to public sources, the Bulava missile has a flight range of no less than 9,300 kilometers (5,779 miles). The Bulava R-30 missile is equipped with ten multiple individually-targeted reentry vehicles. Their maneuverability allows the missile to penetrate anti-ballistic missile defense systems

© Copyright 2015 TASS. All rights reserved. This material may not be published, broadcast, rewritten or redistributed.