a
DIMDEX 2012 - Show Daily News
DIMDEX 2012 attracts defence industry leaders to Qatar
Held for the third year under the patronage of His Highness Sheikh Tamim Bin Hamad Al Thani, Heir Apparent of Qatar and hosted by the Qatar Armed Forces and the Qatar Emiri Naval Forces, Doha International Maritime Defence Exhibition & Conference (DIMDEX) has the full support of the State of Qatar.

World-leaders in maritime defence technology are being drawn to Qatar for the third Doha International Maritime Defence Exhibition and Conference (DIMDEX 2012). Industry giants Cassidian, DCNS, Diel, Finnmecannica, Lockheed Martin, Lürssen, MDBA, MTU, Nakilat Damen, Raytheon, RMK Marine, Saab, Thales and many more prestigious companies will exhibit an impressive range of cutting-edge products including electronics, security systems and military craft at the new Qatar National Convention Centre in March next year.

In stark contrast to a backdrop of economic gloom in Europe and North America, DIMDEX 2012 is poised to provide an ideal setting for marine defence technology companies from around the world to benefit from the increasingly strong demand in the MENA region for the latest in naval equipment. DIMDEX 2012 will not only feature commercial heavyweights at the exhibition, however, but also host the Middle East Naval Commanders Conference (MENC) that brings senior naval commanders, policy-makers, government officials and analysts together to Doha to discuss key strategic developments in the maritime field.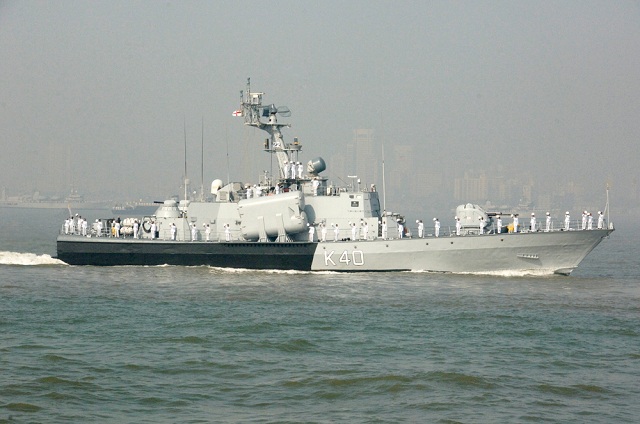 The extensive warship display at Doha Commercial Port is an exciting and popular component of DIMDEX. Regional and overseas navies are invited to send their warships and crews to proudly display today's most modern and capable ships.
(picture: DIMDEX)
The Chairman of DIMDEX 2012, Staff Brigadier (Sea) Mohammed Bin Nasser Al Mohannadi said: "DIMDEX is a truly international exhibition and conference, and a leader in its field, which is reflected by the eager return of these global players to Doha to showcase their innovative technologies and benefit from our prosperous market. The participation of numerous industry giants demonstrates that DIMDEX 2012 is both the pre-eminent maritime defence event in the MENA region and a force to be reckoned with on the international defence industry circuit".

Al Mohannadi added: "the combination of big industry and defence procurement decision-makers attending the exhibition, together with favourable market conditions in the MENA region means that DIMDEX 2012 will provide excellent business opportunities for all".