a
DIMDEX 2012 - Show Daily News
TELEDYNE TSS to Present the MK31 Advanced Inertial Navigation System at DIMDEX
Visitors to the DIMDEX exhibition taking place in Dohar from 26-28th March will have the valuable opportunity of seeing the advanced MK31 inertial navigation system from Teledyne TSS on stand N205c.

The MK31 has been developed to provide accurate heading, attitude and inertial positioning data for a wide range of naval vessels. It incorporates state-of-the-art ring laser gyros to combine positioning accuracy with proven dependability. This makes it ideal for use aboard high performance warships needing a cost effective and reliable system for accurate navigation and for the control of radar, weapon and satellite systems.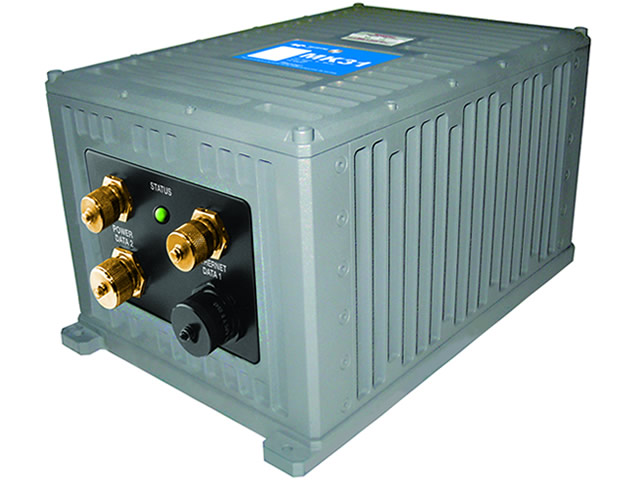 Teledyne TSS MK31 advanced inertial navigation system
With IMO certification for high speed craft, frigates, corvettes, patrol vessels and submarines are all among the category of vessel that will benefit from this dependable and easy to use instrument. The INS is capable of full alignment in less than 15 minutes after when it is able to provide highly accurate heave roll and pitch data in extreme sea conditions. This makes it the ideal choice for vessels that are required to provide a rapid response to changing scenarios. It offers no limitations on motion as it can be rotated a full 360° in any orientation. The Mk 31 is capable of handling dynamic turn rates of up to 200° per second and can maintain its output of dependable and accurate data in the most extreme situations.

The MK31 is a compact unit capable of easy installation and operation and uses a simple CDU menu structure that allows easy configuration and diagnostics. The solid state sensing technology makes the MK31 maintenance free and also gives it a high mean time before failure (MTBF). This is further enhanced by its rapid repair facility which enables it to maintain a high level of operational readiness.

Manufactured in the UK by Teledyne TSS, the MK31 INS brings the benefits that come from a company with a reputation for dependable products and a history of supplying fine instruments to the world's navies for over 100 years.