a
Euronaval 2012 - Show Daily News
Sagem introduces Multifunction optronic systems for fast patrol boats at Euronaval 2012
Sagem (Safran group) keeps its fingers on the pulse of the maritime market, with innovative new offerings in navigation, optronics and self-defense systems for front-line combat units, coast guards and commercial shipping. At this year's Euronaval naval defense and maritime exhibition, Sagem is showcasing its products and expertise in five main areas: submarines, surface vessels, marine units, airborne surveillance and, for the first time, navigation systems for commercial ships.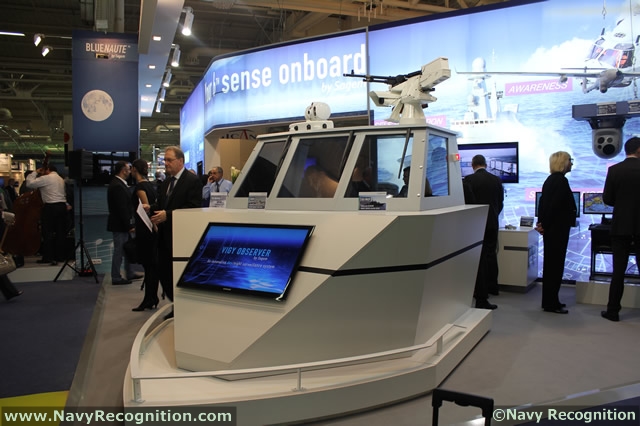 Multifunction optronic systems for fast patrol boats on Sagem stand at Euronaval 2012
Addressing the needs of maritime protection missions, Sagem offers an integrated cockpit including optronic sensors and light, remotely-operated weapons.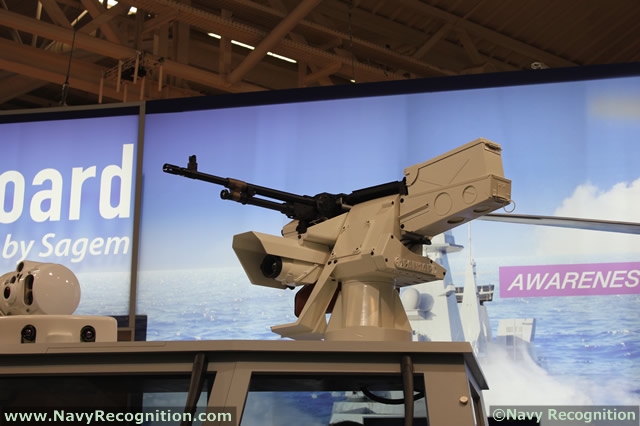 Sagem / Panhard Sea Wasp turret
This system combines surveillance and fire control capabilities, and comprises a Vigy Observer gyrostabilized optronic turret, a Sea Wasp turret (developed in conjunction with Panhard) with a 7.62mm weapon, and Lukeos Naval infrared episcopes for a panoramic view of the surrounding environment.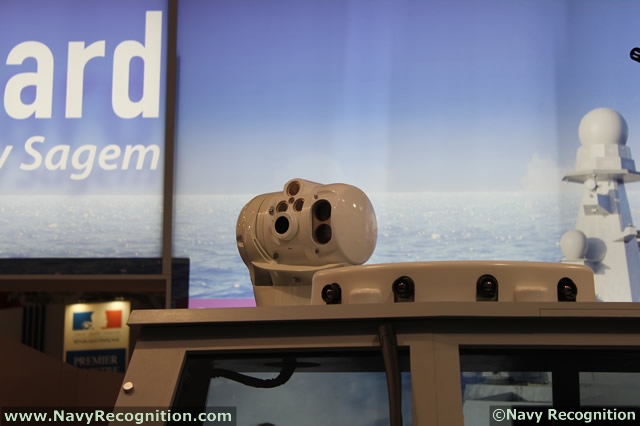 Vigy Observer gyrostabilized optronic turret and Lukeos Naval infrared episcopes
The Vigy Observer joins the EOMS NG range designed for panoramic surveillance and fire control of large-caliber weapons.