a
Euronaval 2012 - Show Daily News
ELETTRONICA showcases EW system for Italian Navy's ATR72 MPA
In the field of Maritime Patrol, Elettronica is delivering the new Elt/800 system (displayed at hall 2 stand k70) for the new MPA of the Italia MoD based on the ATR72 platform, The ELT 800 represents an innovative approach to EW equipment development for fixed and rotary wing applications and provides a superior product based on a Wide Open and SH Digital Receiver architecture through a unique system design and advanced technologies.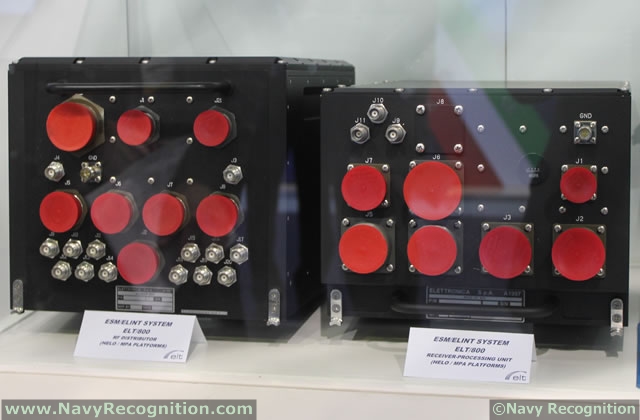 The new Elt/800 EW system for Italian Navy's ATR72 MPA on display at Euronaval
The system allows Tactical Surveillance (ESM function) and highly accurate data processing for intelligence analysis purposes (ELINT function). ELINT systems are becoming a vital asset for the successful outcome of complex military operations providing an intelligence gathering capability over a wide electromagnetic signal domain, to identify emitters, ensure coverage of areas of interest and locate emitters. The modular design approach allows optimum configuration adaptation to individual aircraft and helo classes. The Elt/800 was also selected for the Bombardier Q300 (MPA), maritime patrol aircraft with specific reconnaissance and border surveillance tasks of a country's coastal areas and littoral waters.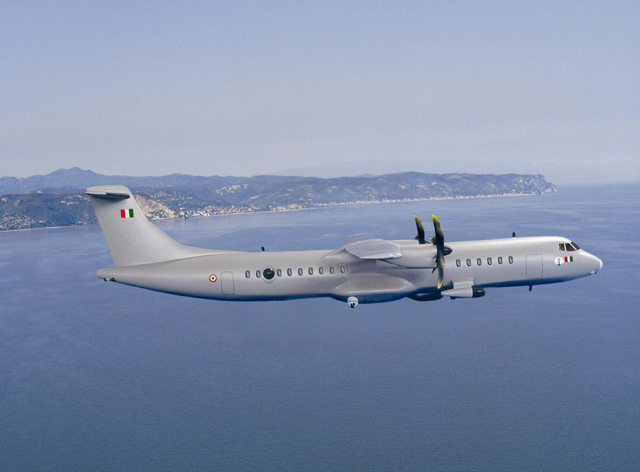 Italian Navy's ATR72 MPA
(Picture: Alenia Aermacchi
)
The future of Maritime Surveillance moves towards a more intensive use of unmanned platform as UAVs (Unmanned Aerial Vehicle); also commonly known as drones, they will soon be employed on- board of Military Ships. Elettronica is already developing a family of products for tactical UAV versions, that will enable these platforms to perform surveillance and interception of the emissions present in the e.m. environment.In particular, Elettronica's design approach focuses on ensuring a full EW capability, not only in terms of sensors and Suite, but also concerning all the related tools to meeet the operational requirements, including EW Command & Control, cyber defence, high operational availability and sustainable life-cycle costs.