a
Euronaval 2012 - Show Daily News
IAI Presents an Integrative Security Solution for Exclusive Economical Zones at EuroNaval 2012
Le Bourget, Paris, France, October 2012- Israel Aerospace Industries (IAI) presents a new modular surveillance solution named EZ Guard, at the 2012 EuroNaval International Naval Defense and Maritime Exhibition and Conference in Le Bourget, Paris.
IAI Presentation during Euronaval 2012

EZ Guard, an innovative concept from ELTA systems Ltd., is designed to protect Exclusive Economical Zones, littoral and blue coastal waters up to distances of 200 nautical miles.

This cost-effective surveillance solution integrates several layers of operationally-proven sensors, payloads, platforms and subsystems which provide a real-time situation awareness picture of the maritime arena. The processed information filters out threats and illegal events and can be used by security authorities or law enforcement teams to prevent activities such as illegal fishery, piracy, terror activities and smuggling within the EEZ.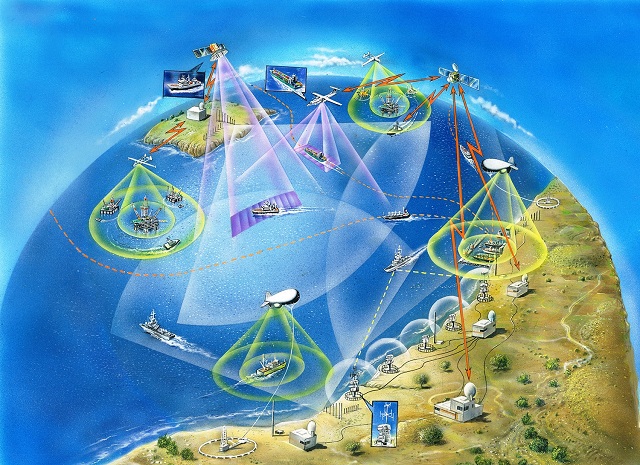 Artist impression of EZ Guard scenario
(Picture: IAI)
EZ Guard sensors and systems include:
• Over-The-Horizon (OTH) HF radar
• Coastal surveillance radars and systems
• Vessel Traffic Management System (VTMS)
• Coastal and airborne electro-optical sensors
• SAR systems – on aircraft and on satellites
• SIGINT (ELINT & COMINT) systems
• Maritime Patrol Aircraft and UAVs
• Identification Systems: AIS, SAIS and lLong-Range ID & Tracking (LRIT)
• Manned and unmanned patrol vessels
• Network-Centric Communications System
• Command & Control Center

Nissim Hadas, IAI Corporate VP & ELTA System president said: " ELTA's EZ Guard, is a custom-made, comprehensive solution to protect strategic assets within the EEZ. The various subsystems and sensors based on ELTA's extensive experience and long-lasting legacy contribute to an effective integrative operational approach that EZ Guard offers to its customers"