a
Euronaval 2012 - Show Daily News
At Euronaval Sagem introduced BlueNaute, a new-generation shipborne inertial navigation system
French company Sagem (Safran group), the European leader in navigation technologies and systems, introduced its new BlueNaute™ attitude and heading reference system for shipborne applications at Euronaval 2012.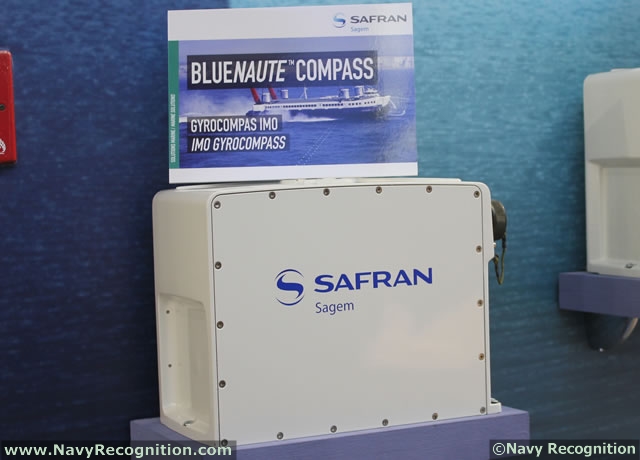 BlueNaute compass on display during Euronaval 2012
BlueNaute™ is based on a hemispherical resonator gyro (HRG) technology that is patented by Sagem. It is at the heart of a system that is fully suited to commercial shipping needs, and in compliance with the requirements of the International Maritime Organization and the SOLAS (Safety of Life at Sea) treaty.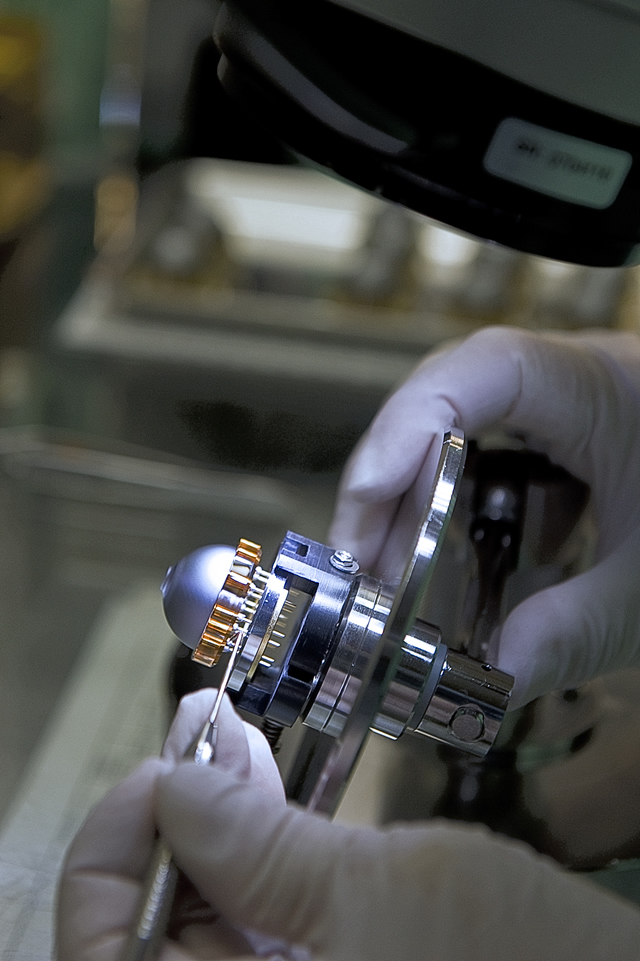 Hemispherical resonator gyro, at the heart of the BlueNaute compass technology
(Picture: Sagem)
Offering MTBF (mean time between failure) exceeding 100,000 hours, and extended lifetime, BlueNaute™ signals a major improvement in maintainability and total cost of ownership compared with the previous generation of maritime navigation equipment.

Sagem draws on 60 years of global experience in civil and military navigation systems to expand its product offering with this innovative HRG-based technology, which complements the laser gyro technology used in its Sigma 40 family of navigation systems.