a
LIMA 2013 Daily News - ECA at LIMA 2013
French Company ECA showcases its Autonomous Vehicles and other Systems at LIMA 2013
Major goal of ECA technology is to reduce the risk for humans carrying out missions in hostile and dangerous environment, to enhance efficiency of such operations and to provide additional knowledge for the future. End users are Naval and Land Forces, Civil Security, Hydrographic Services, Nuclear Industry, Offshore Industry and Survey Companies.

ECA is present in three key areas: Robotics, Simulation and Command & Control systems, providing complete solutions in form of a vessel, Autonomous Surface and Underwater Vehicles, Unmanned Ground Robots, Inspection Systems and manipulator arms.CI, a service provider with activities on the entire spectrum of defense and domestic security, reinforces its collaboration with the Royal Malaysian Navy (RMN) by participating in the creation and running of a training school for submariners and future submariners.

At LIMA 2013, ECA exhibits:
A SIMBA vessel scale model is displayed on ECA booth at LIMA 2013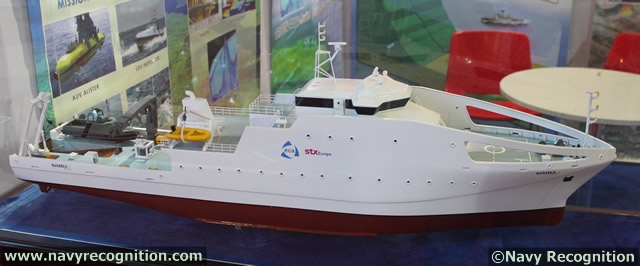 Picutre: ECA

SIMBA, System for Imagery & Bathymetry, embarking Autonomous & Remotely Controlled Unmanned Surface and Underwater Vehicles for missions such as

Hydrographic & Oceanographic Survey, Rapid Environmental Assessment (R.E.A.), Border Protection, Search and Rescue. Features dedicated Launch and Recovery Systems for Vehicles and Sensors, Scientific laboratories for mission planning, data-acquisition and post-processing and a 360° unobstructed bridge.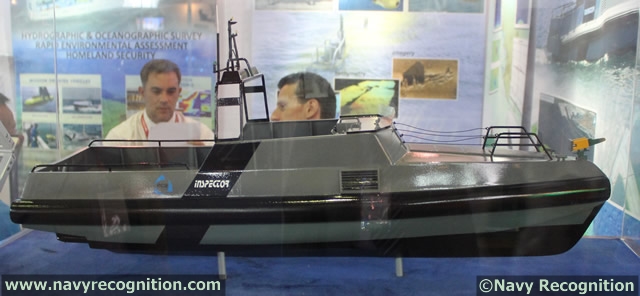 INSPECTOR MK2 scale model at LIMA 2013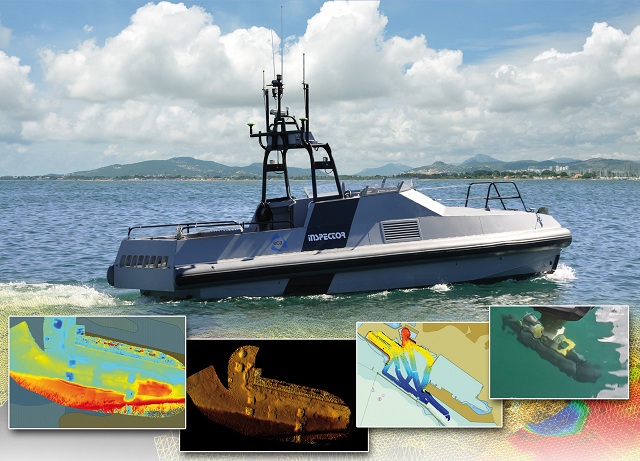 Picture: ECA

Unmanned Surface Vehicles INSPECTOR MK2

Missions of these Vehicles include Shallow & very shallow water survey and inspection, Littoral and inshore hydrographic operations, Harbor & Offshore assets survey and protection, Object detection and classification, Maritime Interdiction Operations and MCM. The boats are equipped with rotary bow arm, featuring efficient sensor configuration.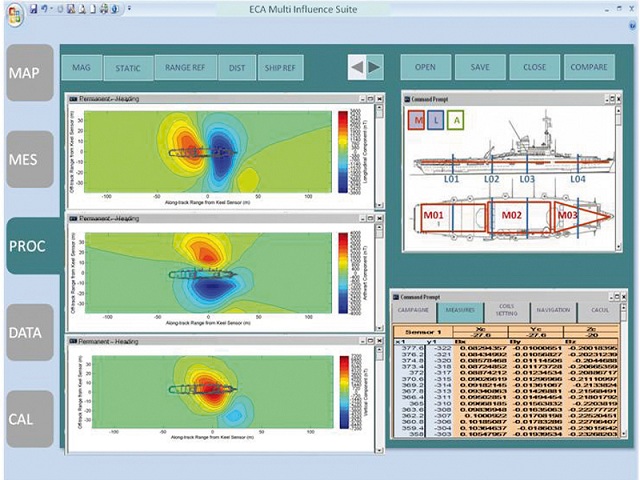 Picture: ECA

Multi-Influence Ranging, Degaussing & Deperming Systems

Designed to acquire the physical acoustic, magnetic and electric signatures of ships and submarines, allowing fast assessment of vulnerability of submarines and surface fleet concerning underwater mines or other explosive devices. The calibration and qualification of Deperming and Degaussing Systems enhance Fleet Protection.

Visit ECA during LIMA 2013 on stand C1066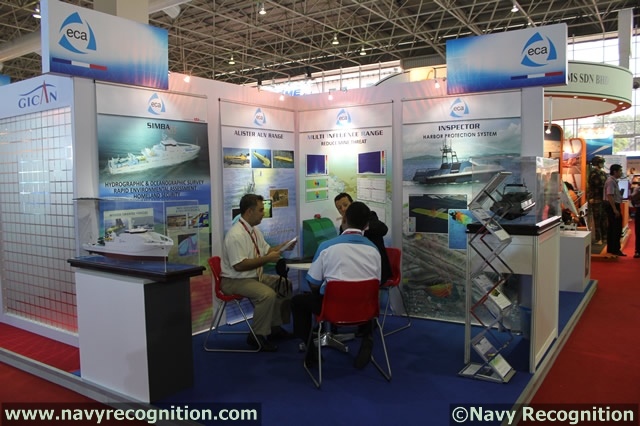 ECA booth during LIMA 2013