a
BALT MILITARY EXPO 2014 Show Daily - ZM Tarnow 35mm Turret
ZM Tarnow showcasing its 35mm turret for Kormoran II program at Balt Military Expo 2014

At the 13th Baltic Military Fair BALT-MILITARY-EXPO 2014 currently held in Gdansk, Poland, ZM Tarnow (a member of Polish Defense Holding PHO) showcases its 35mm turret project for the Kormoran II MCMV (Mine counter measure vessel) program.

According to representatives from ZM Tarnow, the remote controlled turret will be fully integrated with the combat management system of the ship. Elektronika (also a member of PHO) is in charge of designing the Fire Control System (FCS) for this new turret.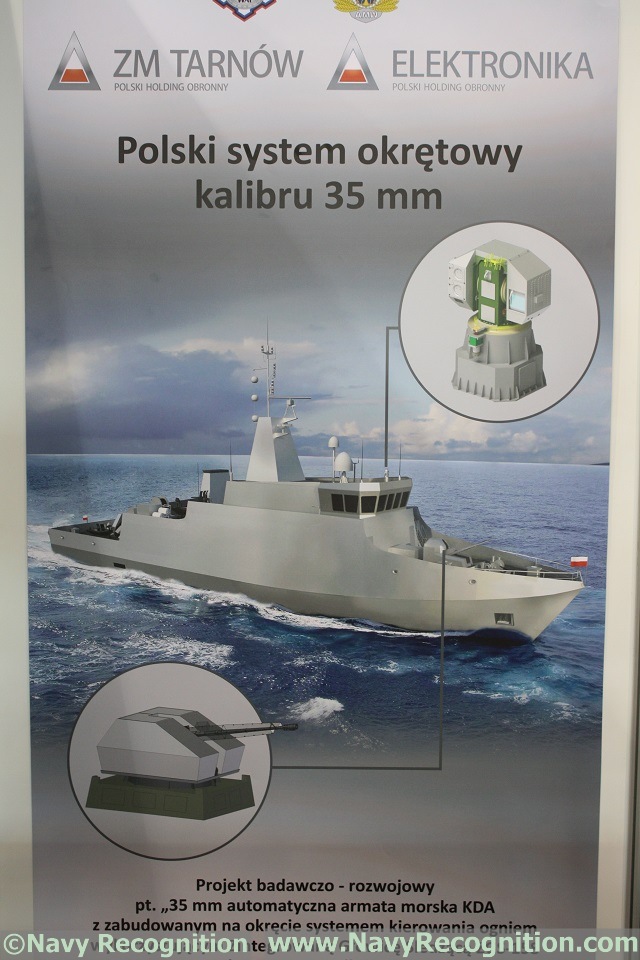 ZM Tarnow 35mm turret poject
The 35mm gun will cover an angle of 175 degrees forward and may aim vertically at angles from -10 to +80 degrees. The ammunition will be 35 x 228mm cal. The maximum range against air targets is expected to 5,000 meters and 3,500 meters against surface targets.

Kormoran II class of MCM vessel is designed to locate and neutralize mines in the waters of the Polish maritime economic zone.