a
BALT MILITARY EXPO 2014 Show Daily - FLIR
FLIR showcasing its latest imaging systems at BALT-MILITARY-EXPO 2014 in Poland
FLIR, is participating at the 13th BALT-MILITARY-EXPO Baltic Military Fair, at the AMBEREXPO Exhibition & Convention Centre, from June 24 to 26 , 2014, in Gdansk, Poland. On its booth, FLIR is exhibiting some of its latest products including the Star SAFIRE 380-HDc for helicopters and the SeaFLIR 280-HD for surface platforms.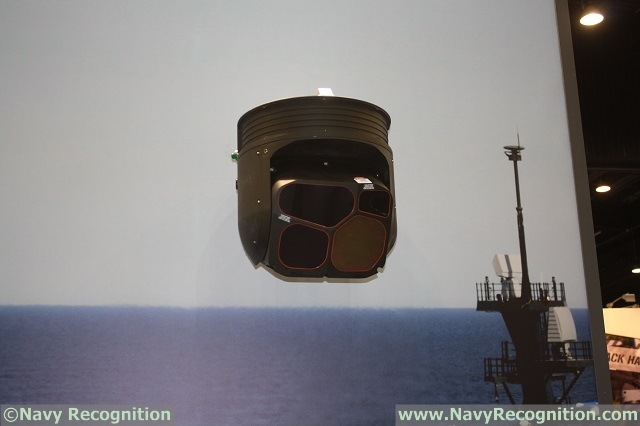 Star SAFIRE 380-HDc on FLIR booth at Balt Military Expo 2014
The Star SAFIRE 380-HDc is a new class of compact, long range, stabilized HD imaging systems specifically engineered for helicopters and light aircraft.

According to FLIR the Star SAFIRE 380-HDc represents a paradigm shift in airborne imaging, offering a previously unattainable combination of long stand-off observation capability in a compact physical size. The Star SAFIRE 380-HDc sensor system is now entering service in SAR operations, law enforcement, military, and border surveillance missions worldwide. The Star SAFIRE 380-HDc contains advanced payload configurations with multiple high definition sensors, including a full native high definition infrared camera with zoom optics, making the Star SAFIRE 380-HDc the world's only commercial-off-the-shelf (COTS) airborne system to provide real high definition thermal imaging in this class.

Launch customers for the Star SAFIRE 380-HDc system include USA Law Enforcement Agencies and SAR / C-SAR operators in the Middle East, Asia and Norway.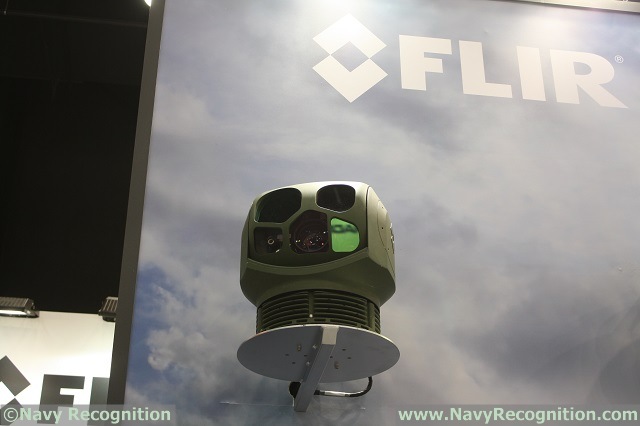 SeaFLIR 280 HD on FLIR booth at Balt Military Expo 2014
The SeaFLIR 280 HD gyro stabilized turret is the first high definition compact turret designed to take full advantage of new HD sensors (MWIR, EO, low light) new HD capable telescopes and improved stabilization for better imaging at longe ranges in a compact volume and weight.

Giving unrivalled long range optical and system performance, SeaFLIR 280-HD builds on FLIR Systems' rich nautical heritage. With over 1,000 marinised systems delivered since the SeaFLIR 2 was launched in 1998, FLIR has always focused on being the first to offer seaborne operators the most advanced maritime surveillance and targeting capabilities. SeaFLIR 280-HD gives a quantum improvement over every other compact system available, and is specifically tailored to give excellent long range performance in the extreme conditions found at sea.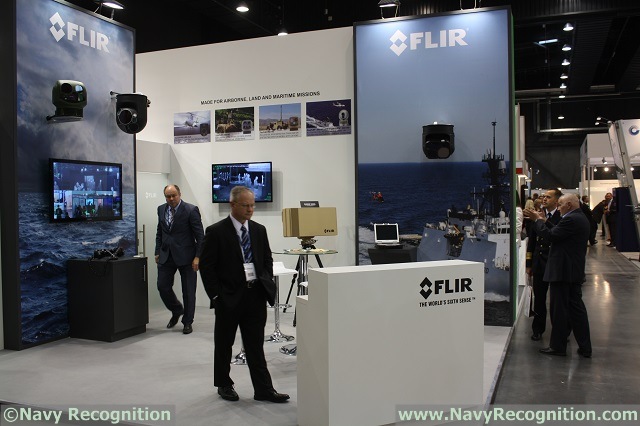 FLIR booth at Balt Military Expo 2014