a
DEFEXPO 2014 Daily News - Mazagon Dock Limited Kolkata class DDG
New details, pictures on Indian Navy's Future Kolkata class Destroyer
During DEFEXPO 2014, Indian shipbuilder Mazagon Dock Limited gave us details on its "Project 15A", the Indian Navy's future Kolkata class guided missile destroyer (DDG). The lead ship has just completed sea trials and is undergoing some minor final work before being ended to the Indian Navy in March 2014.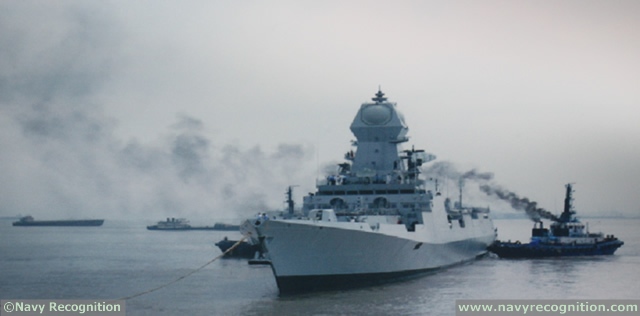 One of the first pictures of Indian Navy's Kolkata class Destroyer in the water was unveiled during Defexpo by Mazagon Dock Limited
Project 15A, which involves the delivery of three destroyers, will be followed by Project 15B. 15B will be an evolution of 15A.

Kolkata class destroyers are fitted with IAI's EL/M-2248 MF-STAR radar , VLS to launch 16x Brahmos anti-ship supersonic cruise missile and Barak 8 surface-to-air missiles, 4x AK-630 close in weapon systems.

The class can accomodate two HAL Dhruv helicopters.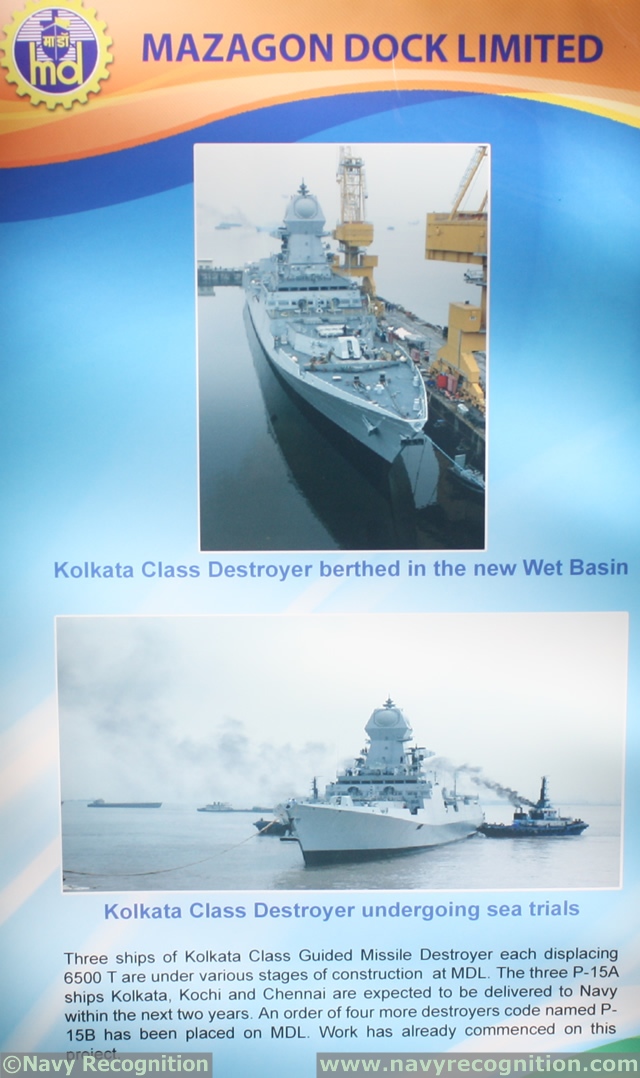 The Mazagon Dock Limited stand at Defexpo had a poster with details on the Kolkata class Destoyer