a
Sea Air Space 2016 Online Show Daily - SAS 2016 Press Release
SAS 16: CACI to showcase large range of cutting-edge innovations

CACI International Inc will demonstrate ready-to-deploy innovations for platform cyber operations, cyber security and awareness, agile software development, and global logistics support for U.S. Navy's foreign military sales at the Sea-Air-Space Exposition on May 16-18, 2016 at the Gaylord Convention Center in National Harbor, Md.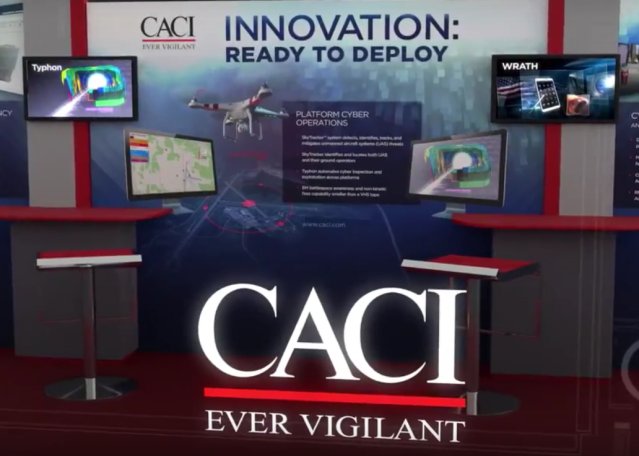 The largest maritime exposition in the nation, this annual event is hosted by the Navy League of the United States and brings together the U.S. defense industrial base, private-sector U.S. companies, and key military decision makers.
CACI will showcase cutting-edge cyber security, logistics, and agile development solutions that are ready-to-deploy for America's Navy, Marine Corps, and Coast Guard. These include technologies such as the SkyTracker commercial drone detection system; unique multi-intelligence analytic toolsets to identify patterns-of-life and inform mission planning; a fully equipped cyber forensics laboratory; agile and flexible development processes for maritime command and control systems; enterprise product lifecycle management; and global logistics, engineering, and industrial support for U.S. Navy's foreign military sales. Visit CACI at Booth 1520 to view these demonstrations and more.
CACI provides information solutions and services in support of national security missions and government transformation for Intelligence, Defense, and Federal Civilian customers.