a
DSEI 2017 - Naval Show News
DSEI 2017: MSI Launched SEAHAWK Naval Gun Systems with 14.5mm KPV & 30mm ATK Cannons

During DSEI 2017, the international defense show held in London, UK in September, British company MSI Defence Systems Ltd launched two new additions to the SEAHAWK family of naval gun systems. The company has over 125 years of experience in defence equipment manufacturing and has now a solid reputation in the naval gun systems field as it designs systems for naval applications exclusively.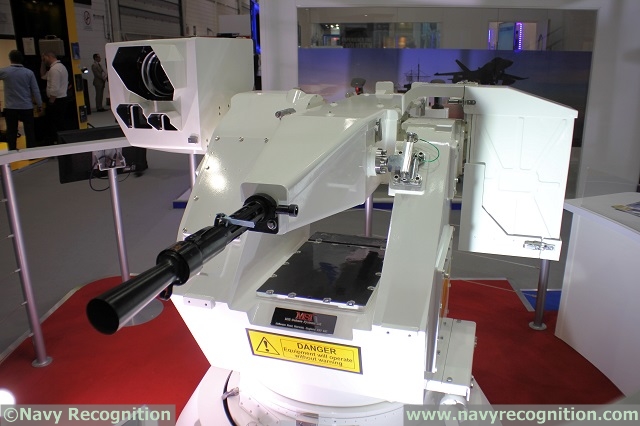 SEAHAWK LW 14.5 on MSI Defence stand at DSEI 2017
Presented for the first time at DSEI 2017, the SEAHAWK LW is now available with the 14.5mm KPV Heavy Machine Gun. Based upon the successful SEAHAWK LW 20mm system the new mounting presents a cost effective & highly capable system, significantly enhancing the capabilities beyond existing un-stabilised mountings, presenting an easy upgrade path for end users with existing weapon support infrastructure.

SEAHAWK LW 14.5 is ideally suited as a primary weapon system for coast guard vessels and as secondary weapons on larger vessels. SEAHAWK LW 14.5 is now in series production with ten mountings being delivered to a SE Asian customer. All Seahawk LW gun systems have been delivered with an EOD suite comprising a day camera, thermal Imaging camera and laser rangefinder. The latest deliveries are currently being installed on 57M patrol craft and will enter service shortly.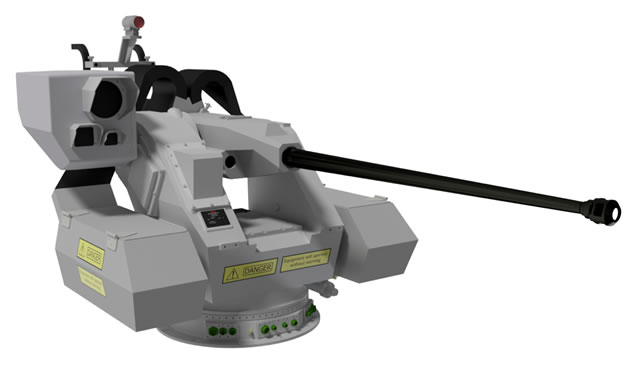 SEAHAWK LW30M A1

To encompass the breadth of the patrol vessel market, MSI has now further developed the SEAHAWK LW mounting to accommodate the ATK MK44 30mm cannon in addition to the 20mm and 25mm options. The employment of the MK44 cannon in the LW Seahawk mounting will offer navies and coastal authorities a reliable and cost effective solution with an extended range capability, high capacity dual feed ammunition carriage and unmatched accuracy in this market segment.