a
DSEI 2017 - Naval Show News
DSEI 2017: Expal Unveiled New EF Proximity Fuze for Naval Artillery

During DSEI 2017, the international defense show held in London, UK in September, Spanish company Expal Systems launched a new EF proximity fuze for 5 inch and 76mm naval ammunitions. Expal is a leader in large caliber naval artillery.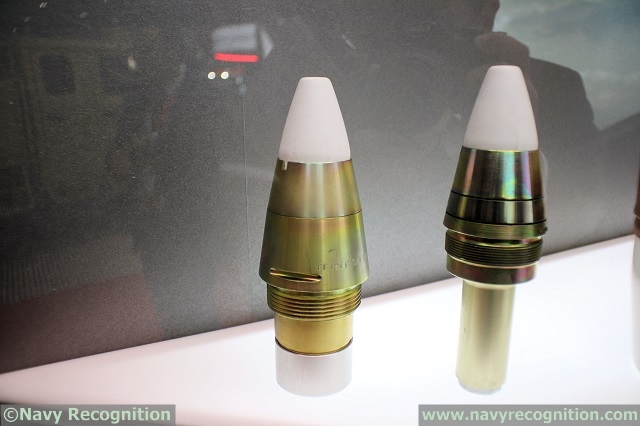 The new EF proximity fuze on Expal stand at DSEI 2017.
According to Expal, the new Electronic VT-RF proximity and impact fuze with self-destruction was designed for Naval Artillery, specifically to enhance on-board anti-air warfare (AAW) capabilities, including against sea skimming missiles.

Its functional principle is based on FMCW Radar Technology, providing high detection reliability and superior immunity to electromagnetic interferences.

Designed for the Spanish Navy (Armada Española) Álvaro de Bazán class of air defence frigates, one of the key feature of the new fuze is that in can be used in very adverse environments, such as those produced by the SPY-1D radar (the fuze resists to interferances and jamming).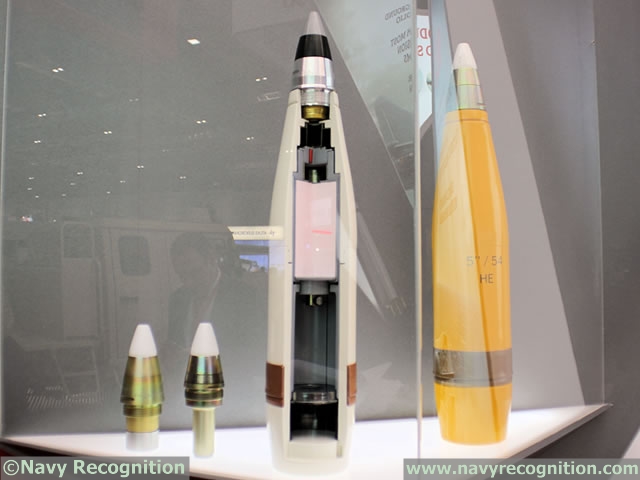 Expal is a leader in naval ammunitions for 5 inch and 76mm gun systems.

The fuze is compatible with HE PFF projectiles (both standardand extended range). It has an optimum frontal detonation point of6 to 12 meters and benchmark target detection of 0.5 square meter RCS.

Expal produces Round compatible with BAE SYTEMS Mk42 SINGLE 5" L/54, Mk45 SINGLE 5" L/54-62 and Oto Melara 127 mm L54 and L64 naval guns.