a
IMDEX Asia 2017 Online Show Coverage - Saab Anti-Ship Missile
IMDEX Asia 2017: First Details on Saab's Next Gen Anti-Ship Missile Emerge
At IMDEX Asia 2017, the international maritime defence exhibition currently held in Singapore, Saab provided Navy Recognition with the first details on its next generation anti-ship missile.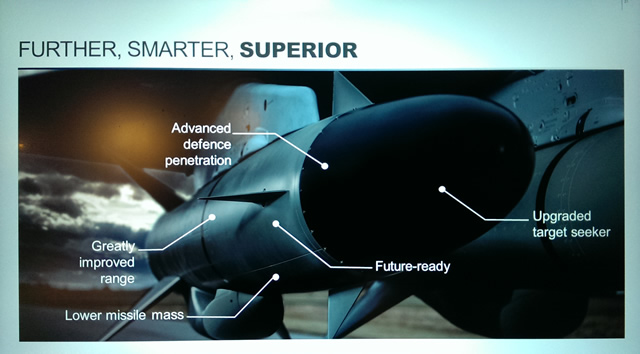 Saab Next Gen Anti Ship Missile will bring many improvements
In March 2017, Saab announced an order from FMV for development and production of the next generation anti-ship missile system. It will be delivered to the Swedish Armed Forces and will be integrated on both the new Gripen E fighters and the Visby class corvettes. Saab received a new order for delivery of additional missiles in late April.

The development program is set to span from 2017 to 2016, with first missiles deliveries in the mid 2020ies. The next generation missile system will have an improved combat range (compared to the RBS 15 Mk3's range of over 200 km), an upgraded missile seeker, and a lower mass compared to the earlier system. It will also come with an ability to combat a wide spectrum of naval and land-based targets, an all-weather capability and a new design enabling future growth potential.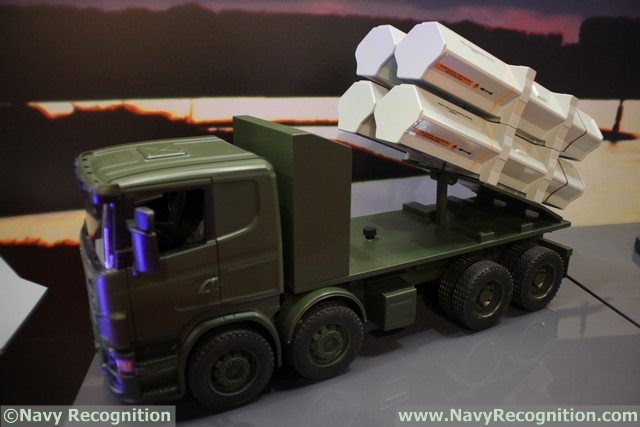 Scale model of an RBS 15 Mk3 mobile launcher variant on Saab stand at IMDEX Asia 2017
What will the next gen missile mean for the pilot:
- increased range and capability across the board
- increased launch-envelope for greater flexibility
- reduced risk for the pilot
- higher mission success with improved electronic protection and defence penetration
- reliable autonomy for long range missons in cluttered scenarios
- prepared for data link integration

Last but not least, we learned during IMDEX Asia 2017 that Saab is still working on a product name for its next gen missile.