a
IMDEX Asia 2017 Online Show Coverage - Day 2 Picture Gallery
Pictures: Day 2 at IMDEX Asia 2017 - Warships Display
Day 2 at IMDEX Asia 2017 in Singapore. Navy Recognition spent the day at Changi Naval Base for the Warships Display. It offers a rare opportunity to get first-hand experience of the on-board operations and rub shoulders with senior naval officers from various countries.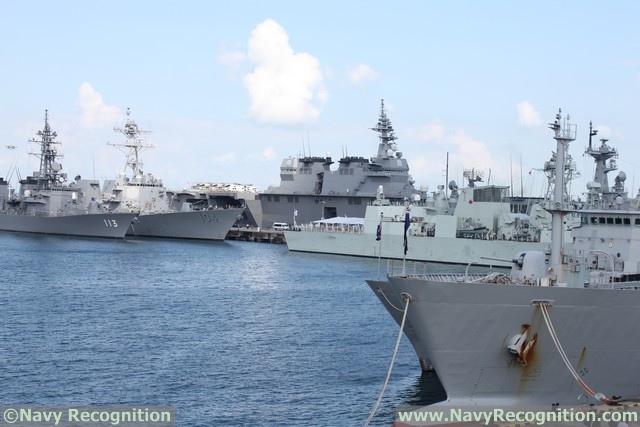 Warships Display at IMDEX Asia 2017
This year is IMDEX Asia largest warship display ever with over 30 warships, vessels and submarines from over 20 participating navies!