a
IMDEX Asia 2017 Online Show Coverage - ST Marine IMM
IMDEX Asia 2017: ST Marine Rolls Out its Integrated Modular Mast
At IMDEX Asia 2017, the international maritime defence exhibition currently held in Singapore, local shipyard ST Marine rolled out its Integrated Modular Mast or IMM.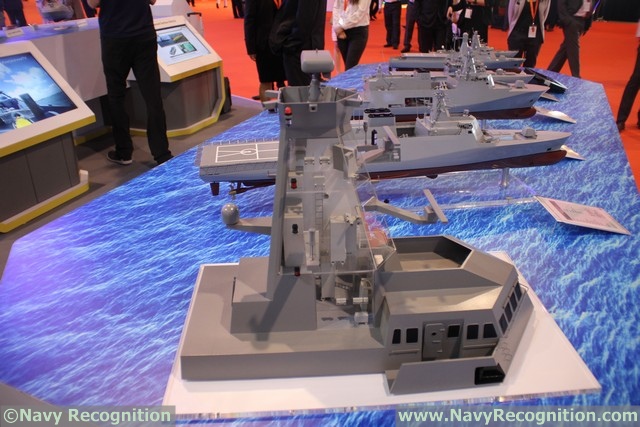 IMM on ST Marine stand at IMDEX Asia 2017 (fitted on Vanguard frigate in the background).
The IMM is developed for the Fearless class Patrol Vessels. The IMM has been proven successful in the Fearless 75, designed and built for the Royal Navy of Oman (known as the Al Ofouq-class of patrol vessels).

The IMM provides optimisation for operations, maintenances and safety spaces. Navigation equipment such as radar, sensors and lights are positioned to fulfil the SOLAS requirements.

In addition, the IMM is also designed for RCS reduction in platform that requires good signature management.

Last but not least, the IMM is a key feature of the Vanguard series of naval vessels (also unveiled at IMDEX Asia 2017).