a
Sea Air Space 2017 Online Show Coverage - US Marine Corps Systems Command press release
SAS 2017: US Marine Corps Systems Command showcases its Individual Water Purification System
US Marine Corps Systems Command is showcasing some of the Corps' most high-tech , interactive equipment like the Individual Water Purification System (IWPS II) at the 52nd annual Sea Air Space Exposition April 3-5 at the Gaylord Convention Center in National Harbor, Maryland.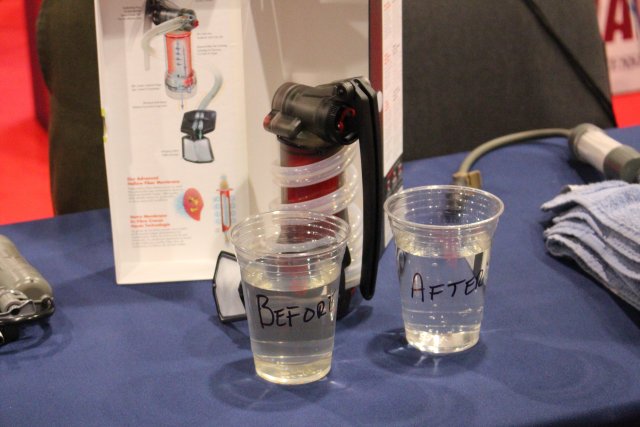 IWPS II (photo Navy Recognition)

The IWPS II— an upgrade over the current system fielded more than a dozen years ago is scheduled to be delivered to the fleet during the fall of 2018. One of the key improvements is the use of an internal cartridge to remove viruses.


"The small filter connects directly with the existing Marine Corps Hydration System/Pouch or can be used like a straw directly from the source water," said Capt. Jeremy Walker, project officer for water systems. "The new water-purification systems could be especially useful for troops assigned to remote locations."