a
Sea Air Space 2017 Online Show Coverage - Elbit Systems USA press release
SAS 2017: Elbit Systems USA displays its latest capabilities for maritime situational awarness
Elbit Systems of America, LLC, displays its capabilities for maritime situational awareness and precision lethality at the Sea-Air-Space Exposition, April 3-5, 2017. The company's exhibit in booth 1421, at the Gaylord National Convention Center, near Washington, D.C.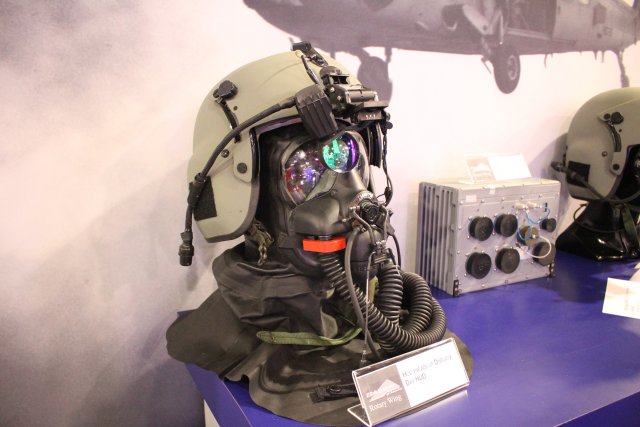 HMD
"For 25 years, Elbit Systems of America has been committed to keeping America safe and protecting those who serve our nation", said Raanan Horowitz, president and CEO of Elbit Systems of America. "The capabilities we provide the Navy and Marine Corps team contribute to ensuring maritime superiority."


Helmet Mounted Displays. Elbit Systems of America demonstrate both the Digital Joint Helmet Mounted Cueing System (DJHMCS) and the Helmet Display and Tracker System during the show. Each system provides pilots with a decisive edge in situational awareness and mission effectiveness.
Night Vision Cueing and Display. Combining the proven performance of the JHMCS with the Standard Field of View Night Vision Cueing and Display system provides F/A-18 aircrew combat proven critical day/night symbology and cueing for real-world operations.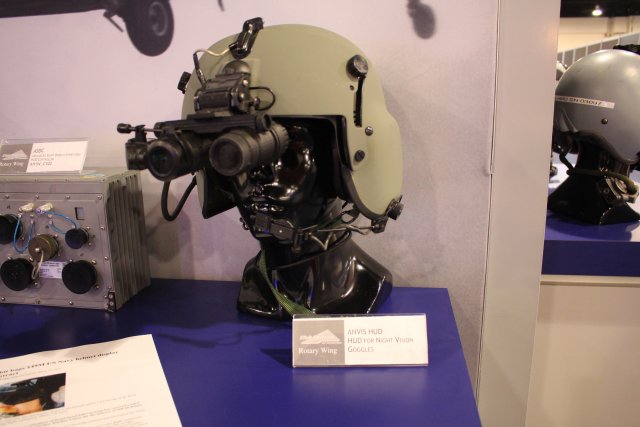 NVCD
F/A-18 Advanced Cockpit Station (ACS). For decades, Elbit System of America has supplied avionics for customers worldwide, optimizing tactical situation displays, processing advanced applications, and providing high-definition formats for advanced sensor video presentations. During the event, Elbit Systems of America demonstrates a cockpit system for the F/A-18 Super Hornet and EA-18G Growler. The ACS includes mission processors, a low-profile head-up display, and a large area display with touch screen and picture-in-picture capabilities. This reflects the company's focus to integrate mission and cockpit situational awareness for pilots.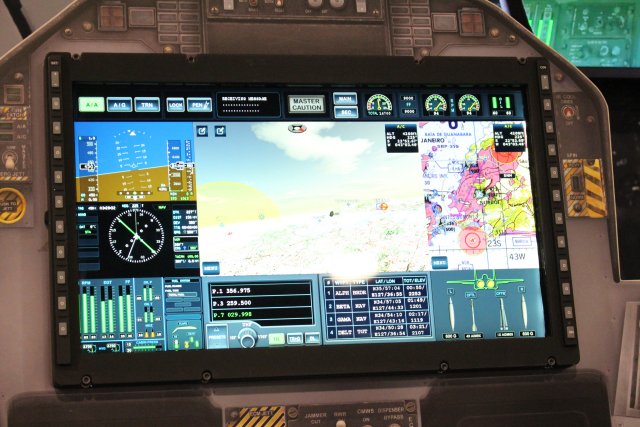 ACS
Precision Guided Munition Seekers. Also on display are Elbit Systems of America's precision guided munition seekers. The semi-active laser and multi-mode seekers guide munitions such as the Griffin, Laser Joint Direct Attack Munition (LJDAM) and the Laser Small Diameter Bomb-1 (LSDB-1). Currently deployed, the seekers are highly effective against static and high-speed moving targets.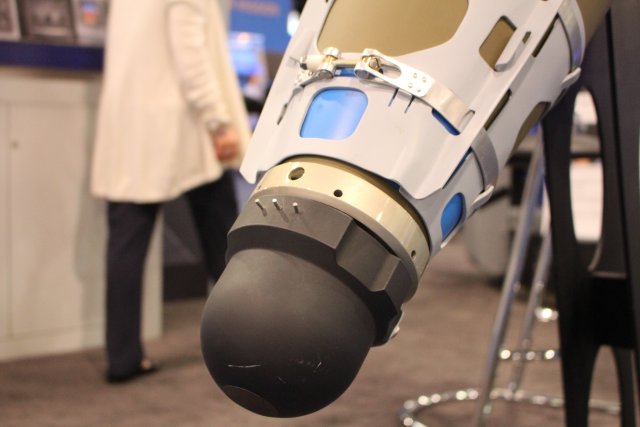 PGMS on a JDAM