a
Sea Air Space 2017 Online Show Coverage - MARTAC MANTAS USV
SAS 2017: MARTAC Showcased its low-profile & extremely high speed MANTAS Mini-USV
During the Navy League's Sea-Air-Space 2017 exposition held last week near Washington D.C., Maritime Tactical Systems (MARTAC) from Melbourne, FL. and their partner Booz Allen Hamilton were showcasing their MANTAS MAN-portable Tactical Autonomous Systems. MANTAS is a range of unmanned surface vehicules (USV) scalable from 2.5' to 50' in length capable of extremely high speeds and long endurance missions.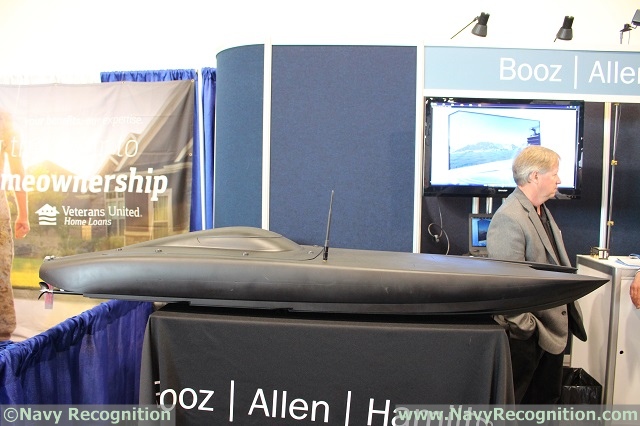 MANTAS T6 mini-USV on display at Sea Air Space 2017.

On display at the show was the MANTAS T6, the mid-size solution in MARTAC's range of USVs. It has a length of 6', a width of 19" and a cross section of 8". According to MARTAC, the entire MANTAS system is designed to reduce manpower, to be an affordable, small footprint, easy to set-up, launch and recover solution that is adaptable to a wide variety of end user missions and host platforms. With the MANTAS system, multiple USVs can be deployed in the water quickly.

Mantas operates on a dedicated, private stand-alone 4GLTE meshed communications network, and mutiple vessels can be operated autonomously, semi-autonomously, or in full control modes from a single mobile command center resident on a laptop, tablet or even on a smartphone.

During Sea Air Space 2017, the company conducted a live demonstration: Controlling a MANTAS USV located thousands of miles away in Florida from their stand at the exposition near Washington DC.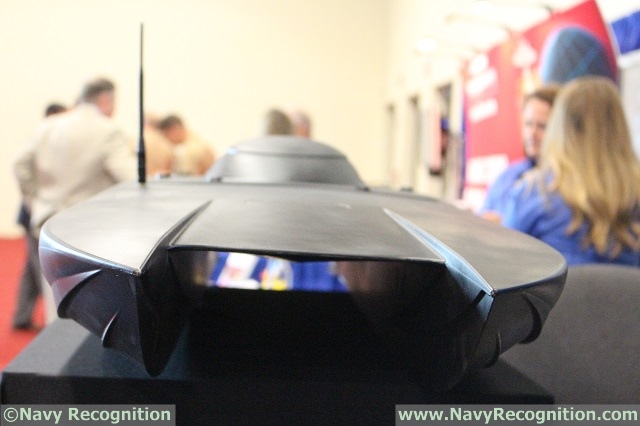 MANTAS T6 mini-USV on display at Sea Air Space 2017.

The low-profile MANTAS USV has available size, weight and power to operate a wide variety of advanced payloads and sensors such as a 360° EO/IR/HDVR full-motion video sensor.

The MANTAS USV was designed for a wide rannge of missions including mine warfare, ASW, maritime domain awareness, infrastructure inspection, resupply ashore, towing (including targets), maritime interdiction, anti-piracy, mobile communication network, anti-swarm & fast boat swarm...

The MANTAS T8 (measuring 8' or 2.5 meters in length) has a burst speed of over 60 knots, a range of over 60 nautical miles (over 100 Km), and an endurance of over two days (endurance can be significantly increased through the use of solar charge). It takes just 5 seconds to reach its maximum speed. Last but not least, the MANTAS T8 can receive a payload of up to 60 lbs (27 kg).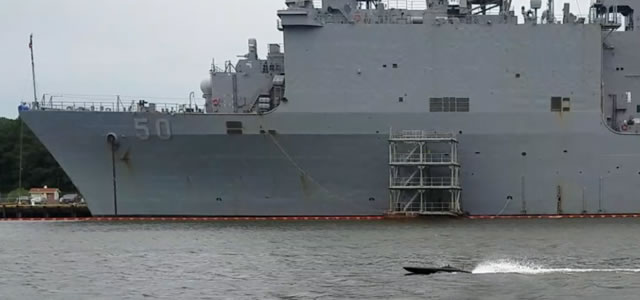 MANTAS on patrol in a naval base. MARTAC picture.