---
During IDEX 2019, United Arab Emirates, China Shipbuilding Trading Co (CSSC, Booth 10-E03 at IDEX) has unveiled its XLOONG unmanned surface vessel (USV) concept, emphasizing on the importance such unmanned vessels will have in the future.
---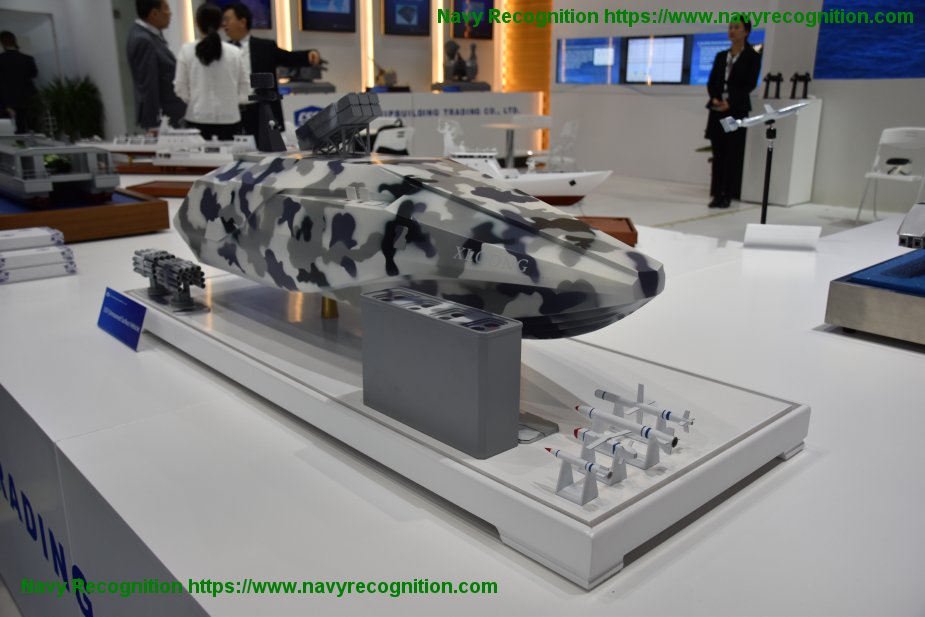 The XLOONG USV model showcased at IDEX 2019, UAE (Picture source : Navy Recognition)
---
Modular in design to allow the integration of multiple different weapon payloads (various mid-range and long-range missile types, anti-ship missiles, and even rockets), the XLOONG USV is capable of performing various missions, such as interdiction, patrol and intelligence, surveillance and reconnaissance operations. The craft's angled shape is designed to minimise radar cross-section.
The XLOONG model CSSC showcased at IDEX let see an interchangeable mid-body section. This section seems to be capable to host either six anti-ship missiles launchers, or an eight-cell vertical launching system (VLS) for a range of vertically launched precision-guided weapons (mainly precision-guided rockets). In addition to those weapons, eight vertical launch cells were embedded within the vessel structure (four on either beam).
According to CSSC, the XLOONG USV is highly autonomous regarding both route planning and task planning/mission management. In addition to that autonomy, CSSC has announced that multiple XLOONG vehicles can operate together, as part of a collaborative 'swarm' of drones. As well as operating fully unmanned, the USV can also be used in a manned mode, being remotely controlled through the use of a command and control system.
All of this demonstrates the certitude lots of companies have, including CSSC, about the importance of USVs in near-future maritime conflicts. Such vessels could be extremely helpful as anti-access/area denial (A2/AD) systems in the future, helping navies to efficiently protect their coasts and maritime zones from foreign intrusion.
---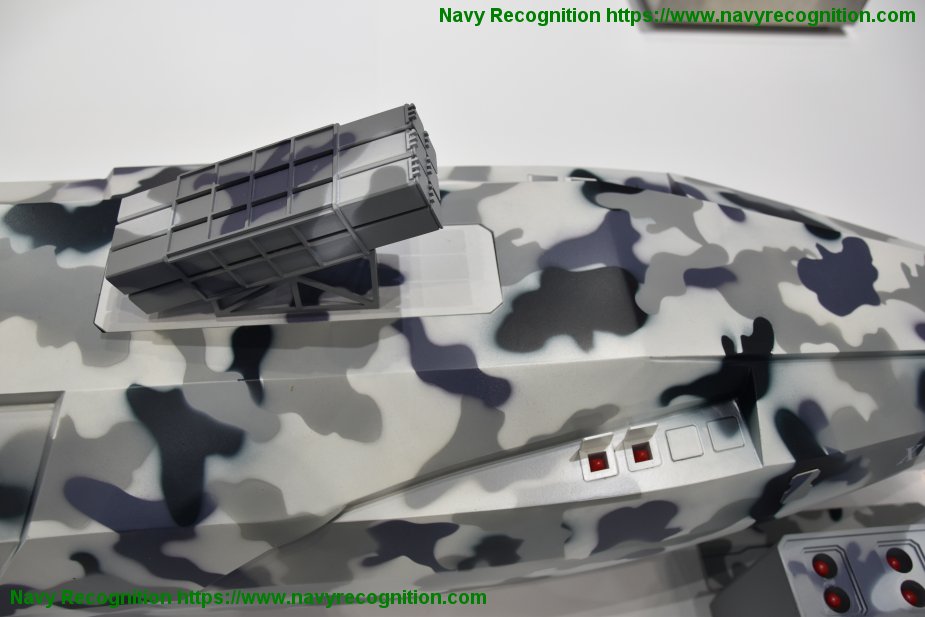 The XLOONG USV's mid-body section capable to host either six anti-ship missiles launchers, or an eight-cell vertical launching system, at IDEX 2019, UAE (Picture source : Navy Recognition)
---